Can I tell you about Tia?
One of my favorite parts of creating the Book of Prayer is watching how God uses it in people's lives. People like Tia.
Tia purchased My Book of Prayer with the Tribe membership option (which is the cheapest way to get each new edition!), and a few weeks ago, she told us this:
"I have always had a difficult time studying the bible and being consistent with my studies. My Book of Prayer is the answer to my prayers. The verse of the day is causing me to dig deeper for its meaning and doesn't overwhelm me in my studies!"
Over seven years ago, when Erin Mohring and I first felt lead by God to make prayer a heavy focus and underlying foundation of what we do at The MOB Society, it was with moms like Tia in mind.
We KNEW praying the scriptures for our kids could make that kind of difference because we had seen it happen in our own lives.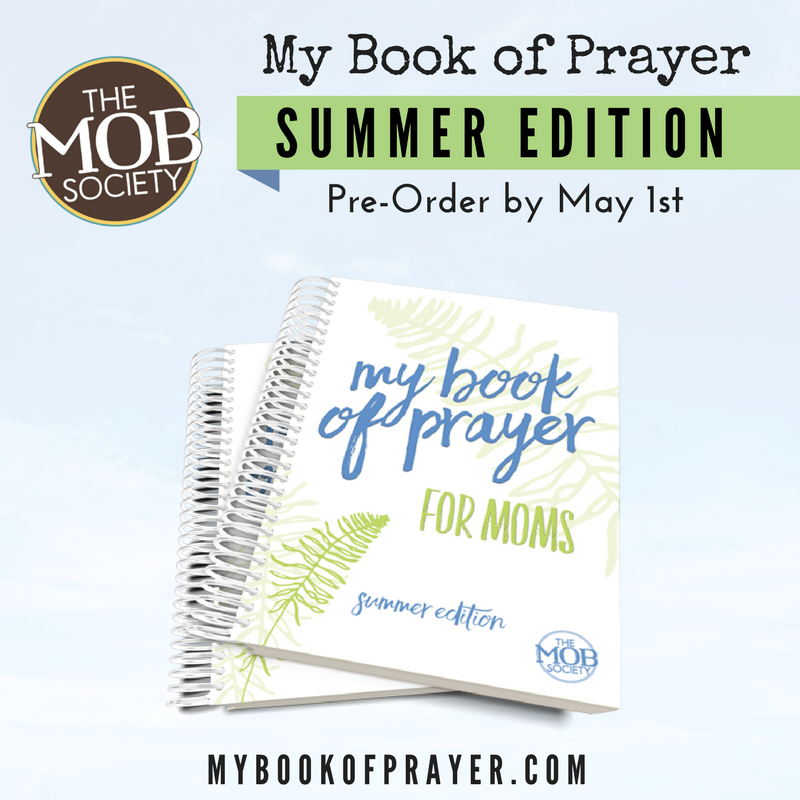 Now, because of our quarterly editions of My Book of Prayer, we have a simple, effective, and practical way to extend the blessing prayer has been in our lives to more moms than ever.
We never dreamed God would give us the ability to impact over 30,000 moms by mentoring them to go deeper in prayer when we started this ministry seven years ago.
The knowledge of the millions of lives that have been impacted because of it gives us goosebumps.
Join this movement to create an army of praying moms by purchasing your copy of My Book of Prayer before May 7th, when pre-orders end.
Click here for more info —>> www.mybookofprayer.com