"Journaling is the greatest way to increase your self-awareness."
I read that quote from a well-known leader I follow just the other day, and I agree. It's true. But it's not necessarily the whole story…especially when it comes to prayer journaling.
Yes, journaling scripture-based prayers has helped me become more aware of who I am. God's Word always shows me the truth about myself if I'll let it. But one of the best things prayer journaling has done for me is make me more aware of who GOD is.
When I'm stressed.
When I'm worried.
When I'm anxious.
When I'm scared.
I don't need to be reminded of who I am. I need to keep my eyes focused on the GREAT I AM.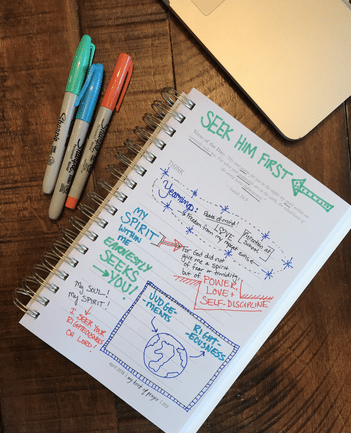 Let's be honest.
Raising children in the fear and admonition of the Lord is one of the hardest things we'll put our hands to. It's the one thing we don't want to mess up. There are SO. MANY. things the enemy hurls their way to trip them up.
If I'm not careful, the anxiety of wanting to protect them, make the right decisions for them, and shepherd their hearts with wisdom, can consume me. It's THEN that I need to remember who God is.
That's why I love praying the Word of God back to Him.
It's not that I never pray anything else. I do. It's just that praying the scriptures is a both/and situation. My heart is revealed (like God's Word always does!) and at the same time refocused on the God who doesn't change.
Yes, journaling is the greatest way to increase your self-awareness. I've experienced it myself. You can, too, when you purchase your copy of My Book of Prayer.
Get your copy right away! Pre-sales close on May 7th.