Here at The MOB Society, our mission is to equip and encourage parents to raise godly men.
As a community of BoyMoms, we're learning to delight in the chaos of raising boys along the journey! To read more about our story and the heart behind our ministry, and to meet our co-founders, Brooke and Erin, and the rest of the team, follow the links below.

God hasn't asked us to win the battle

for the hearts of our sons,

only to fight faithfully

. And the best way to fight is on our knees.
The
BoyRaiser Tribe
is designed to teach and equip you to make prayer a practical priority. You can impact your son's life in about five minutes a day.
We'll show you how.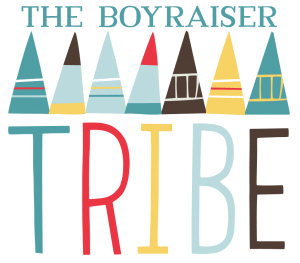 I can't tell you how much you've encouraged me with your books and all the emails and videos you provide. They have been such a lifeline for me through one of the hardest seasons I'm starting to walk through as a mom to a teenage boy. Thank you for allowing God to use you in such a profound way.
Monica

Today Erin, Home with the Boys and Brook McGlothlin welcome a close friend of theirs and to The MOB Society, Sandra Peoples. Sandra grew up in a special needs family, has a special needs son and is an advocate and spokesperson for those with special needs. Sandra is...
read more