"But as for me, I shall walk in my integrity; redeem me, and be gracious to me." Psalm 26:11
One of the first things my dad noticed about my now husband when we started dating was his tendency to just be who he was no matter what. "You know," my dad said, "I like that he doesn't pretend. He just is who he is."
I loved that about him, too. He felt safe, stable, and predictable (in all the good ways). He never tried to impress people and he never expected anything of me other than what I was. This came in very handy the day I wrecked his truck.
The Big, Red, Truck
It was a Dodge Dakota Sport, candy apple red, extended cab, with a spay-in bedliner…and it was his baby. He'd worked hard for every penny he put into it, and kept it in immaculate condition. I loved everything about that truck, including the man who drove it, so when I needed a vehicle that could haul a bunch of tents and camping gear over to the lake for our annual Youth Retreat, I didn't hesitate to ask him if I could borrow it.
His reply? "Sure, but be careful."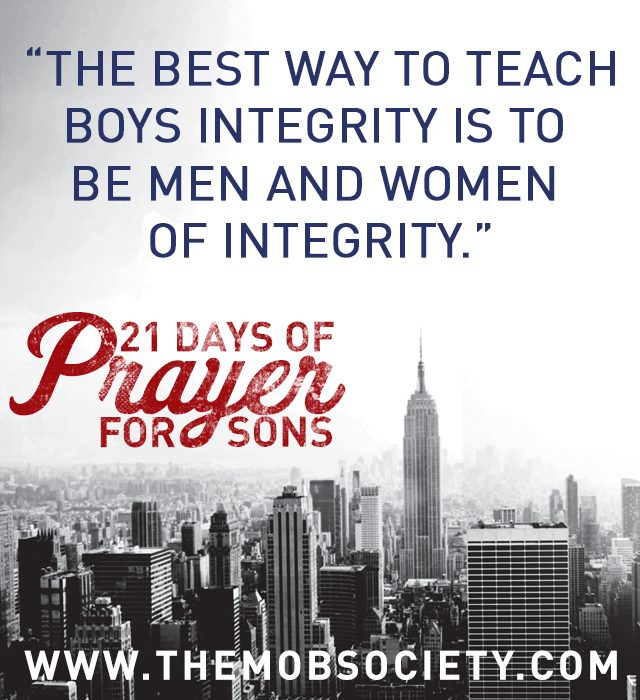 I blew him off. Actually, I got a little irritated with him for telling me to be careful because I knew I could handle that truck. A country girl at heart, I pride myself on being able to drive most anything, and it stung a little that he felt the need to caution me. So I drove off into the sunset, windows down, blonde hair blowing in the breeze, radio cranked up loud, and promptly ran it smack into a light pole outside of a CMT.
No matter how I spin this story, it still ends with me running a truck into a large, cement bottom light pole in the middle of an open parking lot. There's really nothing I can add or take away that makes it any prettier, so there you go…I hit a light pole. Actually, I was taking a bite of my bagel and reaching for a cup of milk at the same time. My foot wasn't even on the gas peddle, but I still managed to do about $6000 worth of damage to my sweetie's baby truck.
I think I was in shock for a moment. My bagel flew out of my hand and hit the windshield, and the cup of milk spilled all over the interior of the truck. And a little old man who'd been patiently waiting across the street for the bus to come walked over, pecked on the window and said, "are you OK?"
With my mouth still open, I shook my head, "no," and then let it fall hard against the steering wheel, my husband, then boyfriend's words ringing in my ears…"be careful…be careful…be careful."
Be Careful
My brother was there in a matter of seconds and took control of the situation, giving me time to walk inside the store and call my husband. He worked in a manufacturing plant at the time, and was only allowed phone calls if it was an emergency, so he knew when they called his name that something was wrong. I tried hard to remain calm, but when his voice came on the line and said, "what's wrong, Brooke" I lost it.
"I wrecked your truck I'm so sorry please forgive me and don't kill me I think we need a wrecker and I really didn't mean to do it it was an accident I promise don't break up with me I"M SO SORRY!"
SNIFF.
Or something like that…
I thought he would be livid. I thought he would break up with me. I thought he might not speak to me for a while, or get mad at me, or something…anything other than what he actually did. His first words to me after I spilled the ugly news defined and solidified our relationship like nothing else could've, and assured me that he was worth investing my life in. He said:
"I don't care about the truck. Are you OK? Are you hurt? Where are you? Who's with you? You shouldn't be alone."
In the most strenuous, stressful, challenging situation our relationship had endured to that point, he stood by me and cared more about me than he did his precious truck. And ladies, make no mistake, that truck was precious to him…but I was more so.
I often get asked how to teach boys to be men of integrity. There are lots of men of the Bible whose lives demonstrate this virtue, and we can and should read their stories to our sons, but the thing I keep coming back to over and over is that the best way to teach boys integrity is to be men and women of integrity, living it out for them day by day (<<—tweet that!). We have to be careful with the way we live, taking special caution to live well when no one else is looking.
In the moments following what is still the most talked about piece of our history together (yes, I still get teased by his brothers…rightfully, so I guess), my husband demonstrated to me that he truly was a man of integrity. He cared about me first in the good times, and cared about me most in the hard times. I hope we can teach our boys to do the same.
WHAT ABOUT YOU?
What are you doing to live a life of integrity in front of your boys? Are there some ways you could improve? Pray and ask God to help you search your heart and let go of anything there that's not of Him.
Throughout the day, pray the ten scripture prayers found at the end of the Integrity chapter in Praying for Boys!
Brooke McGlothlin is Co-founder of Raising Boys Ministries, where moms and dads come to discover delight in the chaos of raising boys and shape a generation of men to love the Lord. Get a free copy of her ebook, Surprised by Life: Five Ways to Respond Well When Life Doesn't Go as Planned when you subscribe to her free newsletter!
Just joining us? Simply subscribe to the MOB Society blog now. That way, the 21 Days of Prayer for Sons posts will come straight to your inbox all month long!