"We also pray that you will be strengthened with all his glorious power so you will have all the endurance and patience you need. May you be filled with joy, always thanking the father." Colossians 1:11-12
My oldest son Noah has autism.  He's about to turn ten, yet he still wears diapers to bed, throws tantrums when he doesn't get his way, screams for no reason, constantly needs to make music on every hard surface and pushes my buttons in more than a million ways.
Of course, I love him a ton in spite of it all.
I've had to run through streets chasing him weaving in and out of the cars. I've had to ease siblings pain from his biting and hitting along with not disciplining him in a typical way for these behaviors because it's not his fault. He doesn't always know right from wrong even if he's been told one million times.  And my patience through all of these years has worn thin. I've cried and prayed and yelled at God.  I've struggled through whys and hows.
Finally my acceptance of his diagnosis came through God's grace. I had to( and still have to) pray for extra patience with him.  He is the epitome of a strong-willed child–strong in love and strong in character, yet also just a child.  And as he is learning about God, I'm praying his patience will grow.
 I HAD NO IDEA
Since that diagnosis six years ago, I've realized that I didn't know what I was up against.  I had no idea the amount of angst, stress and terror I was about to go through in the coming years.  I started praying for myself when he was a toddler and had an additional newborn to care for.  As he got older I realized Noah needed my prayers, too.  Patience doesn't come easy to any of us.  Those were some of the hardest days, since I was alone with a husband that worked so much.
Some days all that holds mom together is baby drool and God's love (<<—Tweet that!)
 A NECESSARY ACTION
Later I could look back and see the therapists and friends that had been placed in my life in the beginning that helped me through. I had to be patient, not only with my son who I was learning about, but with God and his plans for us both. I have had to watch His plans for our life unfold as they happen and keep faith. This is not an easy thing for a Type A controlling mom.  I learned as a new mom and then a mom of a special needs child, patience was becoming a necessary action for each day.  Not only as something I did, but something I breathed.
I have to use patience with every breath I take when I'm with my son because when I forget about it, that's when I lose it and my house becomes chaos.  My son then sees me and my sinful nature, not the loving mother filled with grace and love that I should be.  I try to talk with Noah about being patient and that mom has to be more patient too. I want him to know I struggle, too. I try to go through each day, sometimes good sometimes bad, praying for Gods strength to be with me.
WHAT ABOUT YOU?
Do you struggle with waiting on the Lord? How might this affect your son?
Throughout the day, pray the ten scripture prayers found at the end of the Patience chapter in Praying for Boys!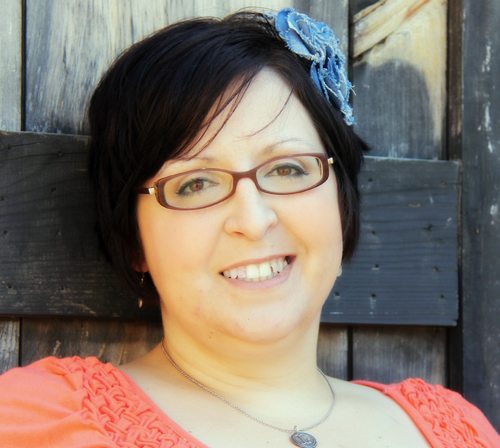 Leigh is wife to a hard workin' man and mom to 3 crazy kids, one of whom is autistic.  She is a writer, special needs mom, bipolar survivor, furniture builder, organic food lover, coffee addict and Christ follower.  She loves her hubby, her coffee, her camera, her kids' laughter, and her God. She blogs at www.livingleigh.com.
Just joining us? Simply subscribe to the MOB Society blog now. That way, the 21 Days of Prayer for Sons posts will come straight to your inbox all month long!