Welcome to Titus Two Saturdays (TTS) at the MOB Society!
We know so many of you are desperately in need of an older mama to come alongside you and help you figure out how to love your husband well, serve your children, and take care of the responsibilities that come along with being a woman. Doesn't there seem to be a shortage of godly women stepping up to this role?  Well, we have brought  together a team of amazing women willing to share their lives with those of us in the throes of young motherhood.
This week we would like to introduce you to one of our Titus Two Team!
Meet Kate!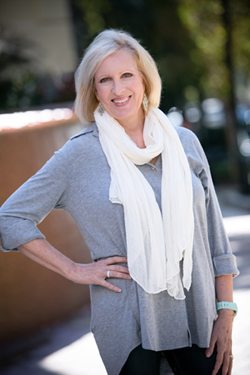 Before becoming a Christian, Kate was an actress and singer living the dream in New York City. For a number of years she diligently pursued fame and fortune on Broadway and her stated goal was to be a Tony Award winning star! Kate performed all over the country doing regional theatre, dinner theatre, children's theatre, and off-off broadway.
In 1980, Kate auditioned for the role of the understudy of Anna in the National Tour of The King and I starring Yul Brynner.  She got the part and diligently rehearsed and rehearsed until she knew her role backwards and forwards. She  never expected to get the chance to perform with Yul Brynner. But God has a way of calling out our deepest dreams and giving them wings!

Kate is a writer/blogger who loves to cook and chronicle life. She is  married to Mike, her best friend and mom to recording artist Francesca Battistelli and Mimi to Franny's two children, Eli and Audrey Jane.  She also the author of "Growing Great Kids: Partner With God to Cultivate His Purpose in Your Child's Life", published by Charisma House and is writing her second book entitled "The God Dare."
Kate is a New Jersey girl currently living in Atlanta writing about God, food, family and hospitality. Her passion is to remind you there's a big God Dare with your name on it!