I'm so tired of the tornado warnings. It's been a rough year weather-wise so far and summer hasn't even officially started. While many places around the country have been affected by bad weather, the recent direct hit to the town of Pilger, Nebraska affected me greatly. This is my state. It affected the families of my friends. It came near my in-laws' town. And a dear friend of The MOB Society was right there, watching as thetwin tornadoes destroyed 75% of the town just four miles from her farm.

Jennifer of Studio JRU has created the most wonderful prints for our boy mom community and I know so many of you have bought and loved them. She is reeling from the great loss in her community, but is also determined to do what she can to help. We want to come alongside her.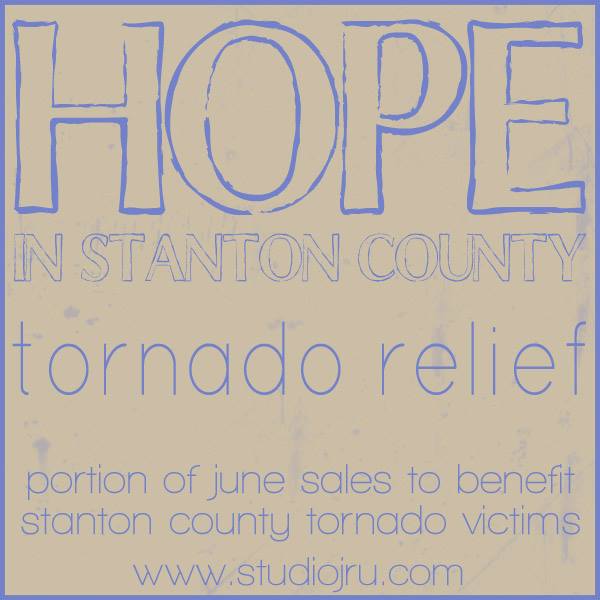 When you make a purchase from the MOB Society line at Studio JRU, we usually make a small commission to help support our ministry. For the rest of the month of June, Jennifer is donating a portion of sales of all sales from her shop to tornado relief in Stanton County, Nebraska and we are donating ALL of our commission from any sale from the MOB Society line.
Would you also please join us in praying for those injured and the families of the two people who died in the storm, including a five-year-old girl? We love the caring hearts of this community and thank you for helping to support the communities of Pilger and all of Stanton County, Nebraska in this time of grief and devastation.