When I married my husband I was so excited about becoming a part of his family. His family has generations of Christians and mine does not. I didn't expect his family to be perfect but instead I expected them to be different. Soon after our wedding day family gatherings started to become a regular part of our life together; birthdays, Thanksgiving, Christmases etc. Once I was in the throws of his family I began to notice something. Where as my family dysfunction was overt, his family dysfunction was more of an undertow. You couldn't see it by looking in, you had to be in the depths of it.
Something you have to understand about me is that I am a justice seeker not just for myself but for others as well. I hate to see someone being wronged or hurt. You guys—I punched a boy in the nose in kindergarten because he was bullying my friend. Although I use much different methods than what I did back then, my heart still wrestles with being still and letting the Lord be the just God He is. He is still sanctifying me in this area.
Fast-forward a few years when there was an incident at Christmas time. One family member did not want to participate in Christmas because we decided to a different gift exchange than normal. I was so upset that this person was letting this little thing get in the way of loving on my newly widowered father-in-law that I sent a scathing email. I tried to take justice into my own hands. This family member refused to talk to my husband and me for years despite us desperately trying to reconcile with them. (See what happens when we don't let God take justice into his own hands?)
A few more Christmases after the initial incident my father-in-law called us and told us that we were not invited to Christmas. He instead wanted to spend Christmas with the family members who weren't talking to us and he knew they wouldn't show up if we were there. He said that it would have to be this way for every family Christmas. Words cannot even begin to describe to insurmountable pain I felt when he said this. It was one of the worst rejections next to my own mother and father that I have ever experienced.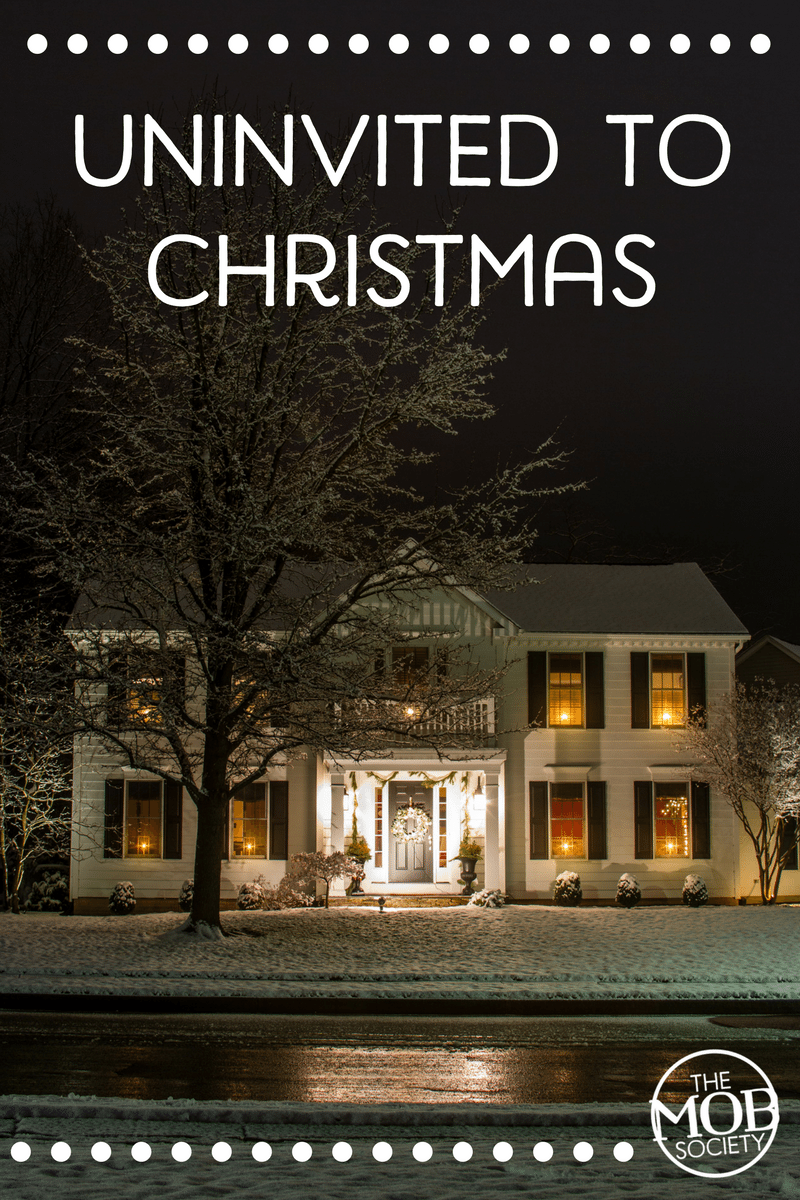 We had nowhere to go for Christmas. How was I going to tell my boys that we were going to be alone for Christmas and every family Christmas here on out? I grew angry and bitter. How could he take those memories away from my boys? Why wasn't anyone else in the family upset with this injustice?
I cried out to the Lord for help. I struggled with doubting that the Lord could make something beautiful out of this mess.
And yet He did. He gave us the sweetest gift.
Our dear friends invited us to spend Christmas out of state with them. When we arrived at their house their family greeted us warmly as if we were their own. On Christmas morning they made sure our boys had gifts to open. It even snowed! We live in the south and rarely see snow but to see it, on Christmas was a special treat. There was plenty of homemade food, cinnamon rolls, board games, football, hugs and laughter to lift our spirits. It was a God gift that I will never forget, a stone of remembrance. Even though it was a few years ago, my boys still talk about it.
Through this situation God has brought about healing in my heart in places I didn't know needed healing. Also freeing up our holidays has given us the opportunity to love on others that have nowhere else to go on the holidays. A time when we get to minister and love on others and share the good news of His Son's birth.
Christmas may look different than how I had imagined it being, but it looks like exactly how I think the Lord wants it to look.
(written with husband's blessing)