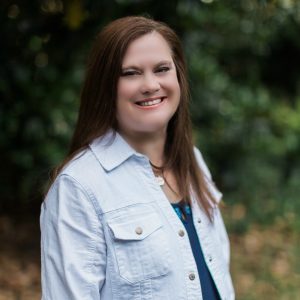 This week Brooke and Erin welcome Teri Lynne Underwood! Teri Lynne is a pastor's wife, ministry speaker, and Bible teacher. As the mother of a teenage daughter and the founder of Prayers for Girls, a popular online community for mothers of daughters, Teri Lynne is a cheerleader for girl moms and the author of Praying for Girls: Asking God for the Things They Need Most. You can connect with Teri Lynne on her blog, Facebook, and Instagram.
Biggest Takeaways:
"While we are raising our kids, God is raising us."
"God sees our imperfections as areas to speak into our lives and nurture us."
"Sometimes with teenagers, it's about the indirect ways to get to their hearts."
"Our goal is to raise children who will be healthy adults and we have to give them space to do that."
Don't Miss This:
With 34 minutes left, Teri Lynne joins Erin and Brooke and introduces herself.
With 31 minutes left, Brooke shares that Teri Lynne encouraged her at a recent event together where Teri Lynne shared, "While we are raising our kids, God is raising us." Teri Lynne shares the heart behind it.
With 28 minutes left, Erin shares part of Teri Lynne's book that resonated with her. Even as adults, when she looks in the mirror, she still sees the awkward girl she used to be. She asks Teri Lynne how we can find our identity in Christ.
With 18 minutes left, they talk about the idea of letting our children be who they are, who God created them to be.
With 14 minutes left, Brooke asks Teri Lynne when she started praying Scripture over her daughter and how it has shaped them.
With 8 minutes left, Teri Lynne shares practical tips for connecting with your teenager and what she thinks her daughter would say has blessed her most—when Teri Lynne writes down the prayers she's praying for her and shares them with her.
Don't miss these previous episodes: