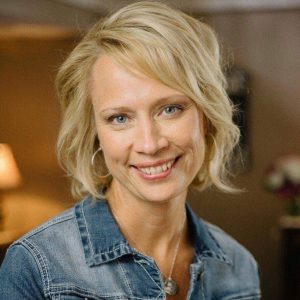 "Your motherhood is influential," says September McCarthy, author of Why Motherhood Matters: An Invitation to Purposeful Parenting. "No one else can do your job like you can. God handpicked you to be the mother of your children, and He will provide you with every tiny thing you need. If there is any reason to keep going, to keep on in your motherhood, it is that you are valued and loved beyond compare."
McCarthy, a wife, mother of ten children, popular blogger, and founder of the nonprofit ministry Raising Generations Today, has experienced motherhood in all stages and believes every woman needs someone to speak into her life with understanding and truth. Like many women, McCarthy has been through heartache and joys, experienced an overwhelmed spirit and one at peace, struggled with mom guilt and fear, and spent hours on her knees, calling out to God for her children.
She joined Brooke and Erin for our 6th MOB live episode!
Biggest Takeaways:
"Motherhood will disappoint us if we're unsure of our purpose."
"Love begins in the home."
"Honor is to show appreciation, respect, or affection for others."
"Our kids want us to be happy."
Don't Miss This:
With 34 minutes left, September joins Brooke and Erin.
At 29:39, Brooke asks September what is means to be an intentional, purposeful mother.
With 25 minutes left, they discuss that what you do as a mother matters for all eternity.
With 20 minutes left, Erin builds off what September said about knowing our purpose as moms and says she tells her boys, "If I didn't love you, I wouldn't keep correcting you."
At 19 minutes, Brooke shifts the discussion to talking about why your children can learn to love one another well.
At 17:38, Erin asks where we should start if we just want one day of peace in our homes.
At 15:40, September reminds us our children need to know what love looks like. We need to model it.
At 13:40, September says, "Love can not reside where selfishness is rooted."
At 10:20, they discuss how we as mothers have to live out the fruit of the Spirit if we want our children to.
At 9:15, September has encouragement for mothers who feel like life is so hard right now, they don't know what to do or where to turn.
With 8 minutes left, September talks about what happens when we are in the Word with our kids.
At 6:30, Brooke and Erin mention what worked for them when devotions felt like such a struggle.
At 4:15, September reminds us we are not raising robots.
With 3 minutes left, they wrap up the discussion and mention the upcoming Raising Generations Today Thrive Conference.
Links Mentioned: