Locker Room Lessons is a weekly series here at The MOB Society meant to help moms connect their sons' love of sports with lessons on life and faith.
We're smack dab in the middle of football season and I couldn't be happier, but the NBA season just tipped off this month and there's a great story to be told from last season from which we could all learn.
I don't really have a basketball team I cheer passionately for, but when the San Antonio Spurs made the NBA Playoffs last year, I paid close attention. This was a team known for its talent and tradition, but that is not what made them special.
The Spurs won the 2014 NBA title without a mega-superstar like Lebron James or Kevin Durant. They didn't have a single player in the top twenty for points scored last season, yet they became world champions. And it's all because of one word:
TEAM.
If there is one thing the 2014 San Antonio Spurs will be remembered for, it is their teamwork. Don't get me wrong – the Spurs starters were a great bunch, but it wasn't all about them. The Spurs' bench scored more points than any other team's bench last season. Everybody was working hard and doing their part, whether they were a starter or not.
I've seen it in every sport – a player doesn't get named a starter and they pout on the bench. Some players, namely in the NFL this year, have even stormed off the field or mouthed off to the press because of their lack of playing time. Those players didn't last long with the team they were on because they weren't team players.
This wasn't a problem with the Spurs. They were a team who played as a team and worked hard together – starters and non-starters alike – to earn that NBA title. And people noticed. People celebrated this idea that a team didn't need to have the best player in the league to be the best team in the league.
I made sure my sons took notice as well. The Spurs were not "our team," but we started watching and talking about the way this team was special. Our children will work and play on many teams in their lives. As we talked about with
Tim Tebow
, success doesn't always like look being the superstar of a team, but rather doing your part to help your team succeed.
The ability to be a team player by exhibiting such qualities as cooperation, dedication, and encouragement will help our sons not only in school, sports, and jobs, but also in how they impact others for the Kingdom.
We were also able to talk about how we can be team players, especially in the body of Christ.
All of you together are Christ's body, and each of you is a part of it. -1 Corinthians 12:27
I love this verse because it emphasizes that we each have a part to play as children of God. That is our most important team and every person is important to that team. It may look or feel like we're on "the bench" because we're not out in the mission field or speaking in front of large groups of people. For our sons, it may not come easy to them to share their faith or memorize Bible verses. This could be their equivalent of feeling like an unimportant or non-essential player on the team.
The Spurs picked each player on their team for a purpose. And when they all did what was asked of them, functioning as team players, they all succeeded. God placed each of us on His team for a purpose. Our role on the team is important even when it seems to be a lesser role compared to others.
We need to teach our sons to be faithful and dedicated to what God has asked them to do at school, on a sports team, at a job, no matter how small it seems. We never know how important that small role is in the grand plan of life or when we'll be called "off the bench" to do something more because we were faithful in what seemed to be the small team role we were playing.
If you are faithful in little things, you will be faithful in large ones. -Luke 16:10
How do you encourage your son to be a team player? Discuss with him the importance of his role in your family, at school, in activities, and in the body of Christ!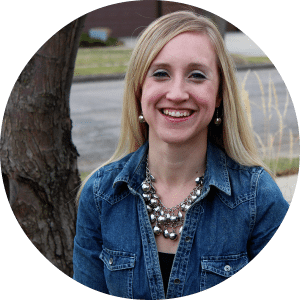 Erin finds joy in her life as a Jesus-follower, doctor's wife, mama to three handsome guys, writer at
Home with the Boys
, and co-founder of The MOB Society. She has a passion for healthy living, fashion, and encouraging families to form strong bonds based on faith!