Locker Room Lessons is a weekly series here at The MOB Society meant to help moms connect their sons' love of sports with lessons on life and faith.
Tim Tebow was a college football star quarterback and a Heisman Trophy winner, but he's starting this football season as a commentator for the SEC Network.
Even if you're not a big sports fan, you've probably heard of Tim Tebow, but here's a little background:
Tebow played for the Florida Gators and won the Heisman Trophy winner as the best player in college football in 2007. He went on to play for the Denver Broncos, even starting for them and leading them to a division title and a playoff win. But when Peyton Manning was picked up by the Broncos, Tebow was traded to the Jets where he saw very little playing time. He was eventually traded again and then cut from the Patriots in 2013. ESPN hired him as an analyst at the end of 2013.
He has made headlines not only for his athletic ability, but also for his bold faith. His practice of kneeling down and praying on the sidelines of games became known as "Tebowing" and turned in to a bit of a viral social media thing.
After a stellar college football career and even a few thrilling wins in the NFL, most of the world would see being a football commentator at the age of 27, without a career-ending injury, as a failure. Most football players dream of long, successful careers in professional football, not a few games, a lot of criticism, and ending up behind a desk instead of on the field.
I've shared Tim Tebow's story with my boys for several years. We've talked about him as a football player and as a Christian.  We were bummed when he didn't find a spot on an NFL team. And it can be confusing for kids to see a strong Christian NOT do well in his chosen field. He was a good player. He loves God. Why didn't he do well in the NFL?
Here are some questions I have asked my boys as we have followed Tim's career: What IS success? And what does success look like as a Christian?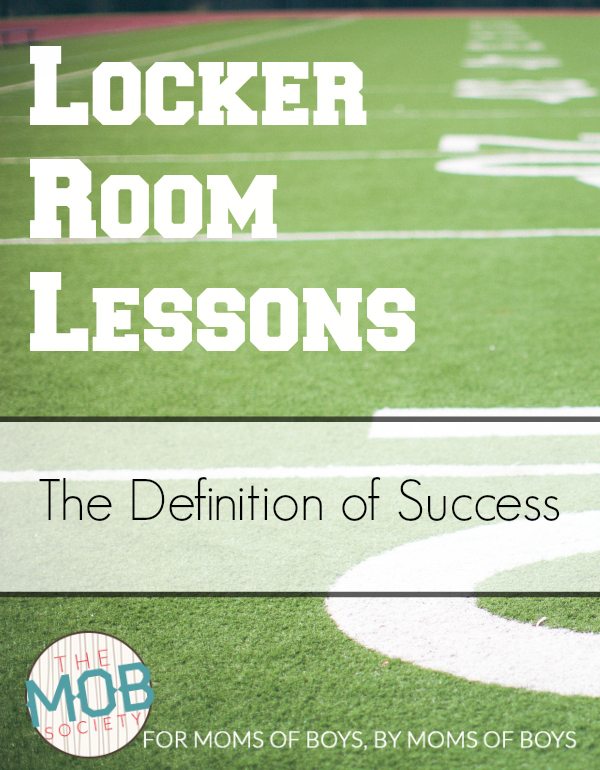 Every person has a different definition of success, but let me tell you how I've seen success defined in Tim Tebow's life as a Christian and a public figure, despite the world labeling his professional football career as a failure.
I would label the life of Tim Tebow as a success because of his character. Through his victories and setbacks, he has always given all the glory to God and been an excellent example of an unwavering faith. He has never complained about being traded or cut. He has kept his eyes focused on the important things: faith, family, integrity. While he has been ridiculed for his positive attitude, I see him as a bright spot in a cynical world.
I don't want to put celebrities on a pedestal. Even the "best" of us are never perfect. But I can't help but be thankful that my boys can see this example of success based on God's standards, not the world's.
There are plenty of other Heisman Trophy winners out there – some went on to have successful professional careers, some have yet to show us what they've got in the NFL. I would love to see Tebow get another shot at the pro game. In the meantime, I love that he's doing what we all should aim to do: serving God and glorifying Him right where we are. That is the definition of success I want my boys to learn.
*****
Locker Room Lesson questions to discuss with your son
Who do you consider "successful?" Why?
Do you think God's idea of success is the same as the world's idea of success?
What would make you feel successful in life? Do this line up with what God wants for your life?
Erin finds joy in her life as a Jesus-follower, doctor's wife, mama to three handsome guys, writer at Home with the Boys, and co-founder of The MOB Society. She has a passion for healthy living, fashion, and encouraging families to form strong bonds based on faith!