Tuesday night (1/7/14), we're hosting a Praying for Boys: Asking God for the Things They Need Most release day Twitter party!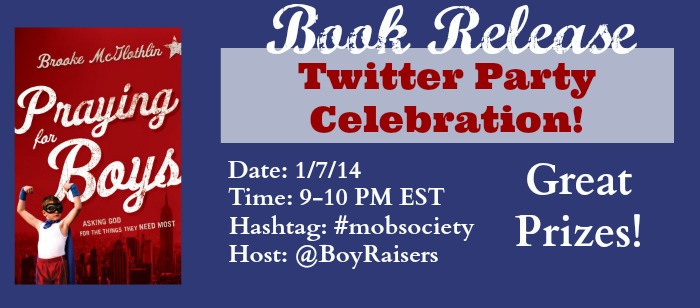 In addition to some other fun prizes, one attendee will win the BIG Boymom Book Bundle! 
Pretty cool, right? These are some of my favorite books about raising boys and thriving in motherhood. Make sure to follow @BoyRaisers on Twitter and join us Tuesday night (1/7/14) at 9 PM EST so you can enter to win!
See you there!