This is a sponsored post from Tyndale House. The post also includes affiliate links. If you purchase through these links, Raising Boys Ministries will receive a small commission at no extra cost to you. Thank you for helping support our ministry!
I remember when I was pregnant with my son, I thought for sure he was a girl. No real reason why, I think I just liked the cute girly clothes and bows and frills. I understood girls (being one myself) and figured I would know how to parent a daughter. Boys kind of scared me as I had heard how difficult they could be.
But little did I know how much I would love having a little boy. Legos and pirates and hours of imaginative play involving castles and dinosaurs and construction vehicles. I loved feeding his imagination with fun toys and watching him explore and grow.
But as a mother who loved reading and wanted to encourage that in my child, I found choosing books for boys to be much harder than finding great toys. Once my son hit grade school, it was difficult to find books that kept him engaged or that he even wanted to read. The majority of books I could find featured girl protagonists or were poorly written and didn't spark my son's interest.
That is one reason why I love the Imagination Station series by the creators of Adventures in Odyssey. The Imagination Station features Patrick and Beth, cousins from the town of Odyssey, who love to go on adventures through history using an invention called the Imagination Station. Each story is written with fun humor and is full of action and adventure which keeps young boys (and girls) engaged. The reading level is perfect for kids just learning to handle chapter books with a few challenging words thrown in to bolster their vocabulary.
The books are both Biblically accurate and historically based. Patrick and Beth learn how to weave their faith into their adventures in a subtle but powerful way that teaches kids important truths while they are having fun.
Imagination is a powerful tool in helping kids develop not only the skills they need to grow in life, but also in their faith. The Imagination Station brings Patrick and Beth to important moments in history – from the birth of Jesus to the erupting of the volcano in Pompeii. Mischief is afoot and both Patrick and Beth must display courage in order to overcome obstacles..
Now that my son is grown, I actively seek out children to introduce into the Imagination Station adventures and find that they can't wait for the next book to come out. The latest book, Doomsday in Pompeii, finds Patrick lost in the Imagination Station with a volcano about to erupt. Your child will be on the edge of their seats as Beth tries to find Patrick while the hot lava approaches and the Imagination Station is broken.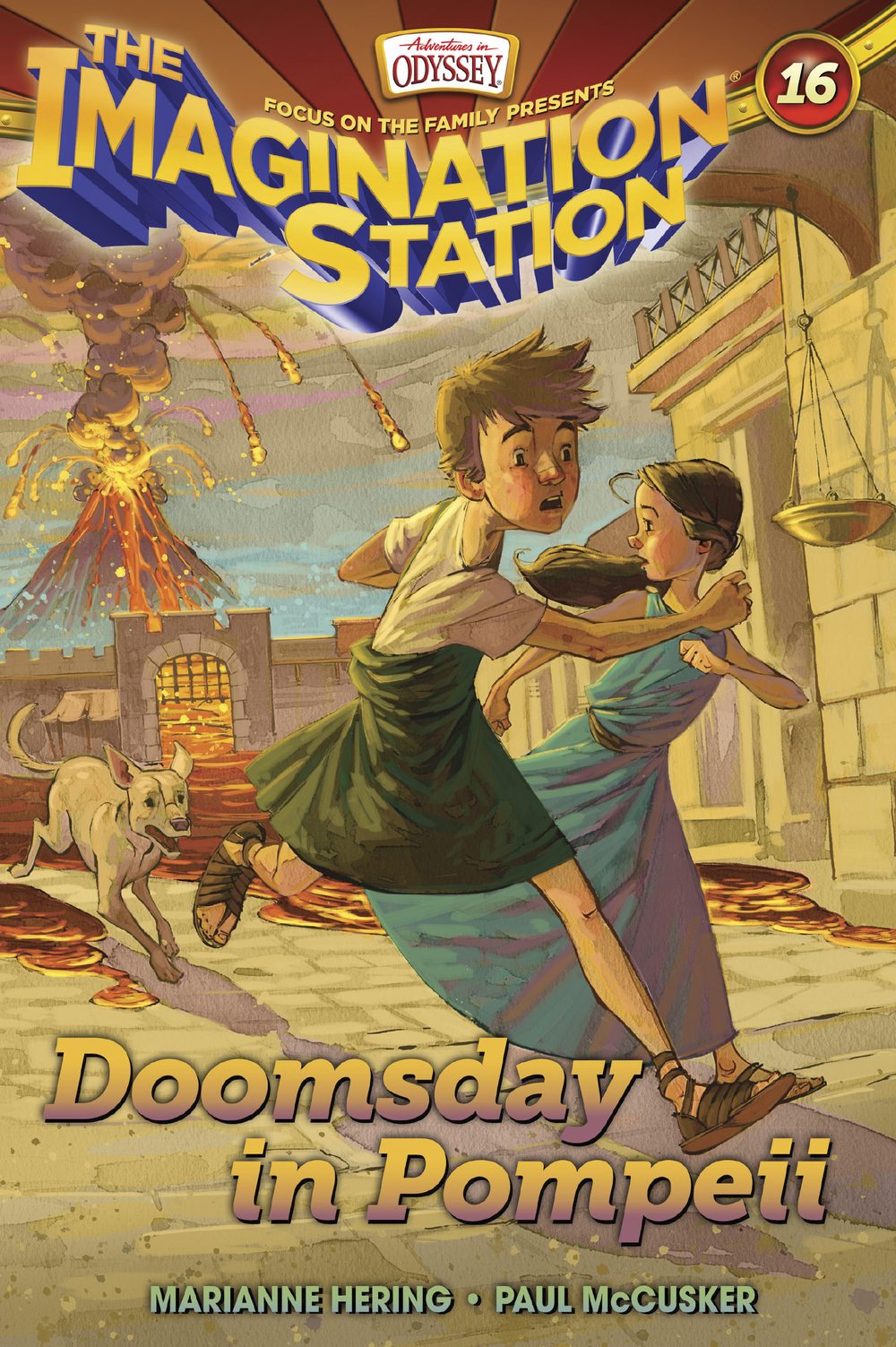 ENTER TO WIN:
Enter to win the newest Imagination Station books,
Surprise at Yorktown
and
Doomsday in Pompeii
. The little boy in your life will love them and so will you!
Just leave a comment below to be entered!
The giveaway will close Friday, January 23rd at 11:59pm EST and a random winner will be notified by email the following week!