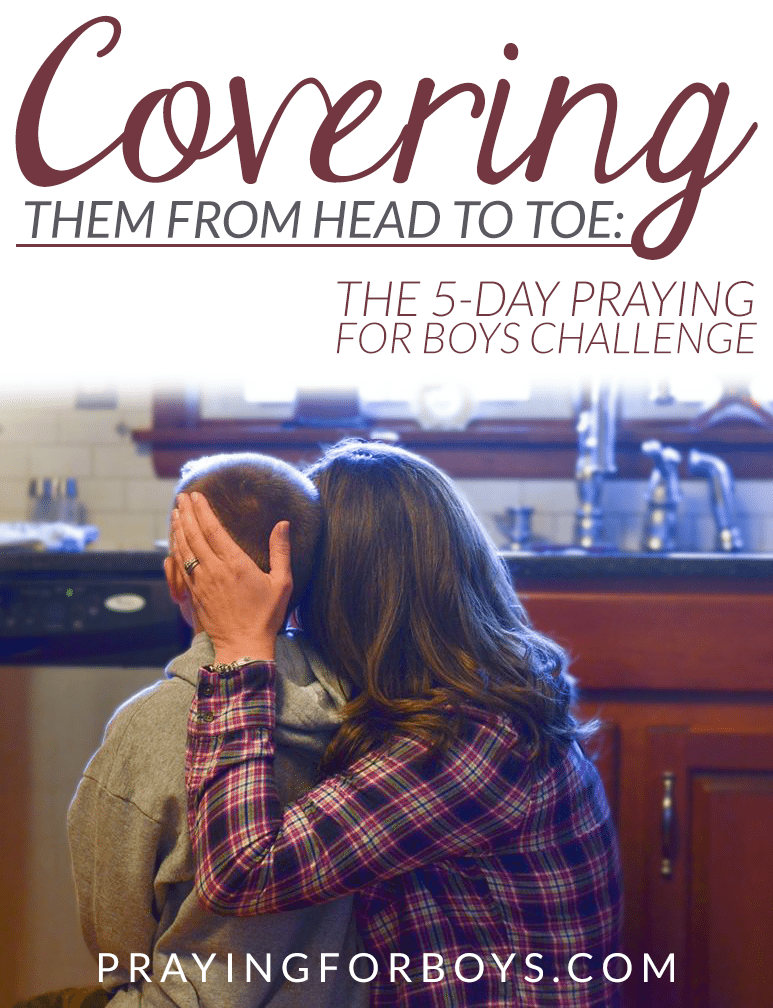 "Finally, be strong in the Lord and in the strength of His might. Put on the whole armor of God, that you may be able to stand against the schemes of the devil." 
Ephesians 6:10 ESV
Boys love battle gear—anything that makes them feel big and strong, anything that makes them feel like they can save the day. When they're little, their gear consists of Batman costumes, capes, and swords. When they're older, they might put on football pads, or arm themselves with knowledge. Whatever their age, it seems they're always looking for adventure in a way that makes mama a little weak in the knees.
There's hardly a day that goes by at the McGlothlin Home for Boys where someone isn't wearing a cape. For a season, my boys loved capes so much that it wasn't unusual to find them wearing them to the grocery store, through the bank drive-through, or even out to dinner. I stressed about it at first, but then quickly realized that everyone loved seeing little boys be little boys. Eventually, I learned to let go of formality and love it too.
If mama would let them, our boys, now eight and six, would spend their days leaping off the couch, diving off of the top bunk, and hacking trees with their pocket knives in the backyard…all in the name of a grand adventure. But maybe your boy is more grown up now, and finds his adventure in different places—driving fast, highly physical sports, rock climbing, or oh, heaven help me, GIRLS.
It seems they need full body armor of some type to keep them safe. 
When they're little—running to their next adventure with capes flying behind—boys don't know how to guard their own hearts. When they're older—pedal to the metal, and music blaring in the background—they sometimes forget about the importance of keeping their hearts safe from the world around them.
But in all stages of life, moms can can do it for them—guard their hearts, and cover their grand adventures—through our prayers. <<<–Tweet this.
Over the next five days I invite you to do just that by joining me in the Praying for Boys 5-Day Challenge: Covering Them from Head to Toe. 
Together, we'll learn to put on the armor of God (Ephesians 6:10-17) for ourselves and our sons in prayer as we explore praying for our boys from head to toe. In the process, we might even realize just how valuable and powerful we are as praying moms.
The challenge is based on my book, Praying for Boys: Asking God for the Things They Need Most, but has brand new, never before published content. I can't wait to see you there! You can sign up by entering your email address in the opt-in box below, or head over to the Praying for Boys website to sign up there.
Covering Them From Head to Toe
Enter your email address to subscribe to the Praying for Boys Challenge: