A Prayer for Sunday Night (because after all, tomorrow is Monday)
About The Author
Brooke McGlothlin is Co-founder and President of The MOB Society, author of Praying for Boys: Asking God for the Things They Need Most, co-author of Hope for the Weary Mom: Let God Meet You in the Mess, and the Hope for the Weary Mom 40 Day Devotional. She's also creator of the Fight Like a BoyMom Program, and a mother of two boys who believes God has chosen her to fight for the hearts of her sons. Her newest book, Gospel-Centered Mom, releases from Waterbrook Multnomah in the fall of 2017.
Related Posts
April 9, 2014
Visit Our New Ministry to Moms!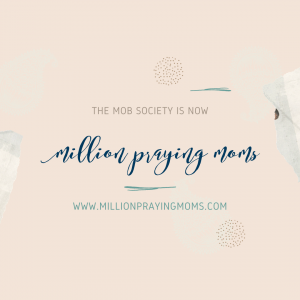 Welcome
THE MOB SOCIETY IS NOW MILLION PRAYING MOMS! For close to 10 years, Erin Mohring and Brooke McGlothlin served mothers of boys, helping them raise godly men in a world that constantly fights against this calling. In 2019, they followed the Lord in creating a brand new online space for moms called Million Praying Moms. To those who have followed The MOB Society for any length of time this will come as no surprise, as the foundation of MOB has always been one of prayer. Read more here!
Visit our "Just for Boymoms" Page at Million Praying Moms!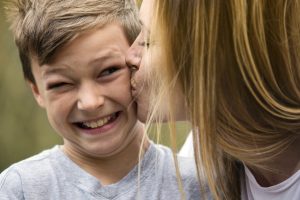 Tune in to the Million Praying Moms Podcast!
Categories