Any other moms in the same boat as me and feel a little anxiety when you think of your boys dating? My boys are still little but I think it's never too early to glean some godly wisdom on the subject.
Different parents have different thoughts and beliefs on dating. But one thing we can all agree on is that when our boys begin dating they need to do so with the right heart motivation.
A book that I consider a great resource for those who think they are ready to date is Dating Is Not for Marriage. In it author and church youth pastor Jason Fanning challenges the reader's heart's motive by asking 3 crucial questions.
1. Why do I want to date?
2. Why do I want to date him or her?
3. Why would he/she want to date me?
He walks the reader through each question with scripture, sound godly advice and goes deeper by asking further questions at the end of the chapters. These three questions when answered honestly reveal the state of one's heart. I think back to when I was dating in high school. I dated 2 guys and I only did so because I was desperate for someone to say, "I love you." Those were words I did not hear at home. These questions would have been convicting and could have possibly saved me some heart ache.
Our boys need guidance and intentional instruction when it comes to dating.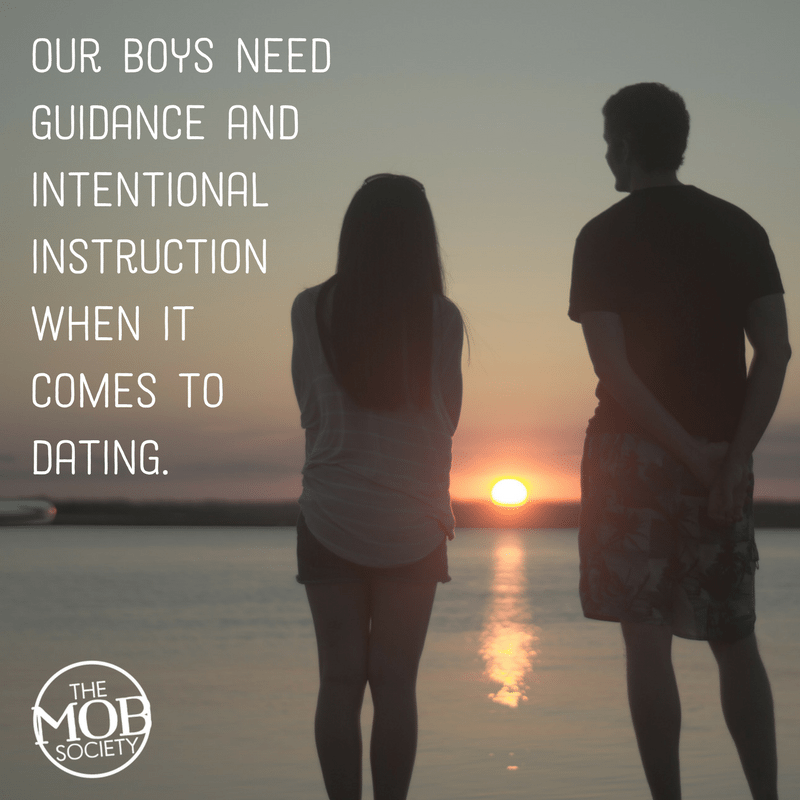 We as parents have to come along side them (without hovering), pray for them, and provide great resources for them.
Moms who have been there, do you have any other great resources on dating?