One of the most significant things God has done for me is to  put older women into my life for me to observe. One of those women is my friend, Deannie. Watching her parent her college-aged children, when my own children were young,  gave me hope for what the future could potentially be like.  The relationship they had was one that I longed to have with my children as they got older. I occupied a front- row seat for many years as I closely observed how Deannie related to  her kids.
One of the most valuable things that I learned while observing Deannie, was the importance of reaching out and celebrating not just our own children, but our children's friends as well. Deannie was always ready for a party! Her kids knew that if they wanted to bring a friend or group of friends home, her answer would always be "YES!".  Not only did Deannie welcome those precious friends into her home, she was  present when they were there,  greeting them, making conversation, finding out how they were doing, and joining them when they played games. She loved everyone who entered her home, they knew it, and they loved having her there!  I made it my goal to do this for my own kids and their friends as they grew up. I am so thankful that God allowed me to see a living example of this when my children were young. I have truly loved the time spent with each young person who has been in my home!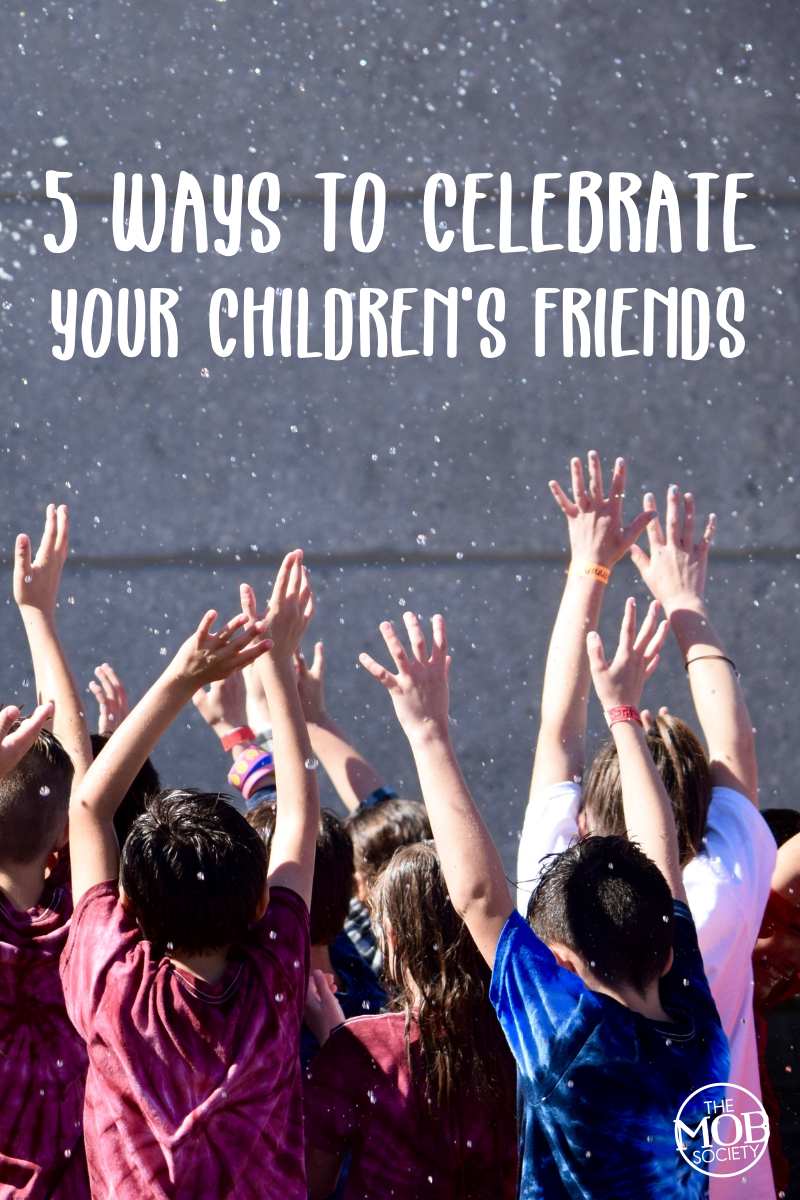 5 WAYS TO CELEBRATE YOUR CHILDREN'S FRIENDS
1. When they visit, throw a party!  Make the evening a "party" in honor of the visiting friend. For example, when my daughter's friend, Kristi, came over one night, we told her that we were having a "Kristi party." We made her favorite breakfast, blueberry muffins, or as we called them, "Kristi Muffins"! She chose the movie and dessert. All this special treatment made her feel just that: special. Celebrating Kristi in this way sent a clear message that said we were glad she was in our home. It also served to encourage our own children as we embraced their friends.
2. Keep your cupboards stocked! Always have something special in the cupboards just in case someone stops by.  Chips and salsa, ice cream, or a brownie mix complete with a full bag of chocolate chips! Keep it simple. Whatever is easy to pull out, whip up, and put on the table.
3. Is it summer time? Be prepared to serve smores!  I keep three big containers in my cupboard—one with marshmallows, one with graham crackers, and one with mini chocolate bars. If someone drops by, I can easily pull these treats out while they get a blaze going in the fire pit. 
4. Say "Yes!"  No matter what age your child is, when they ask if their friends can come hang out at the house, say "Yes!" When they want to know if a friend can join the family for dinner, say "Yes!" Do they want to have "the party" in your home? Bonfires in your yard? Pizza night? Study sessions? Say "Yes!" Even if it might be a little inconvenient, or you might have to make an extra run to the grocery store, it's important to say "Yes!" as much as possible. Having a welcoming home opens the door for you to form strong relationships with your kids and their friends.
God brings people to our doors who are facing all kinds of battles. Rather than just viewing them as "my kid's friends," let's see them as individuals we can serve and encourage by making ourselves available and creating a warm, welcoming atmosphere.
5. Connect with them! When those young friends are not in your home, you can still connect with them on Facebook, Instagram, Twitter, SnapChat, Pinterest, and other social media sites. Look for ways to make them laugh, share silly photos, or encourage them with the gift of words. These precious friends will never forget your investment in them.  And your kids won't forget it either.
No matter what season of parenting you're in, it's never too early or too late to celebrate a child or young person. In doing this, we further the kingdom of God and minister grace gifts to both our children and their friends.
**Gina is the manager and mentor at The BoyRaiser Tribe! Details about The BoyRaiser Tribe can be found HERE!  Come and join us! We'd love to have you!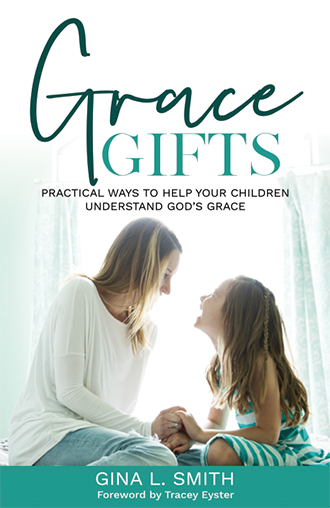 **Gina has a newly updated book entitled: "Grace Gifts". You can purchase your copy at amazon.com!
"As parents we can be tempted to look for methods of parenting, when what we really need is principles. The principles found in "Grace Gifts" can be carried out a hundred different ways. They can actually be custom-fit to your particular family. "Grace Gifts" is a short book, is perfect for busy moms, and is filled with ideas and practical ways that can help your children understand God's grace. It is one of those books you will want to reference over and over again."