Being a mom has been one of my greatest privileges and most intense callings. It introduced me to a love I never knew existed and has been a gracious gift from God.  It has also been  an exhausting journey that has shaken me to my core! It  has been used to magnify what is in my pitifully – needy heart, and has exposed every bit of ugliness that, until becoming a mom, I was somehow able to camouflage and ignore.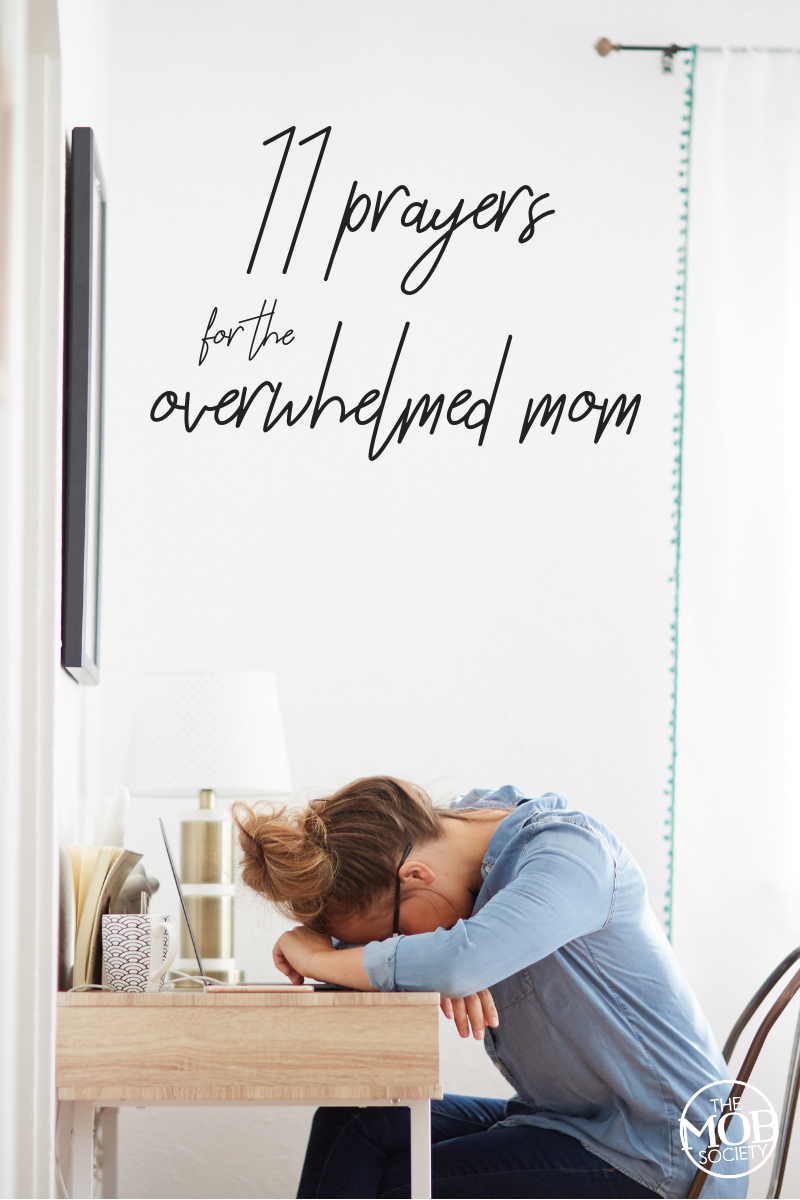 The combination of the overwhelming blessing of motherhood, and the blatant reality of what I have been up against since my children moved into my heart and my home, has taught me many things. But the most important thing that I have learned is this:
I cannot carry all that motherhood hands to me unless I regularly climb up into the lap of my Savior, allow him to whisper his truth into my ear, and rely on him to walk with me through this journey, one day at a time! 
11 Prayers For The Overwhelmed Mom:
Please enable me to see how important my calling of being a mom really is, and help me to learn how to best love my children, that they might come to know you, and that I will not bring reproach on You, my Savior, whose name I bear.   (Titus 2:4-5).
I pray that I would "…delight to do Thy will, O my God" (Psalm 40:8), and I thank you that this calling will help me "to be conformed to the likeness of Your Son" (Romans 8:29).
I am aware that some women are never able to become mothers and that it is a privilege that I have been given. I pray that I would take this responsibility seriously and that I would see very clearly the important role I have in the lives of my children.
Please help me to truly see, from my heart, that my children are a precious gift from You. Please enable me to care for, nurture, and lovingly meet their needs, daily telling each one that they are a gift from Your hand.  (Psalm 127:3-5, Titus 2:4).
I pray for the strength to be available to them when they need me to be, that I would not miss the opportunities to teach them through out the day, that I would not allow anything in (even my own dreams and ambition) that might steal those important moments. (Deuteronomy 6:6-7), and that I would desire to be involved in their lives by connecting with them and encouraging them in any way possible. (Ephesians 6:4).
I pray that you would give me wisdom to know what to teach them each day so that they might learn your Word, but also have a correct view of the world around them. (Psalm 78:5,6, Deuteronomy 4:10,  Ephesians 6:4).
Please enable me to have insight to know how to train each child, helping them to develop skills and discover their strengths (Proverbs 22) and spiritual gifts. (Romans 12:3-8,  1 Corinthians 12).
Please give me wisdom to know how to best discipline them, in a loving, controlled manner, showing them much grace! (Ephesians 6:4, Hebrews 12:5-11, Proverbs 13:24).
Please give me wisdom to know how I can nurture my relationship with each child, and enable me to provide an atmosphere of support, grace, acceptance, affection, and unconditional love ( 2 Timothy 1:7, Galatians 5:22, 1 Peter 3:8-9).
I pray that I would be an authentic example of what it means to persevere, be faithful,  follow hard after You, and that I would model what it means to live for you. I pray that when I sin, I would model humility and ask for their forgiveness. (Deuteronomy 4:9,  Proverbs 10:9, 11:3, Psalm 37:18, 37).
I pray that you would help me to see my calling as a joyous task, that I would offer my efforts up to You, bathing each task in prayer, that I would catch Your vision of making and nurturing a home, knowing that if I am faithful I will be considered to be "…worth far more than rubies" (Proverbs 31:10), and I will one day hear the words, "... Well done, good and faithful servant!" (Matt. 25:21).
**Gina is the manager and mentor at The BoyRaiser Tribe! Details about The BoyRaiser Tribe can be found HERE!  Come and join us! We'd love to have you!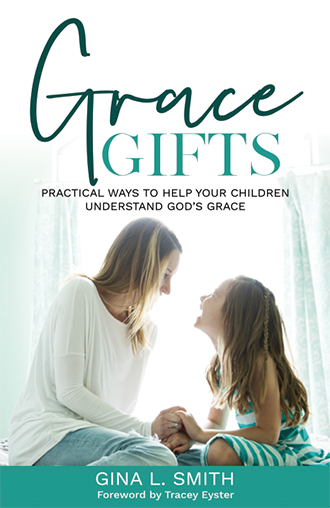 **Gina has a newly updated book entitled: "Grace Gifts". You can purchase your copy at amazon.com!
"As parents we can be tempted to look for methods of parenting, when what we really need is principles. The principles found in "Grace Gifts" can be carried out a hundred different ways. They can actually be custom-fit to your particular family. "Grace Gifts" is a short book, is perfect for busy moms, and is filled with ideas and practical ways that can help your children understand God's grace. It is one of those books you will want to reference over and over again."