On June 3rd, the day I might've otherwise been celebrating my husband's 40th birthday, I found myself staring at the Rocky Mountains in Colorado Springs, Colorado from the breathtaking campus of Focus on the Family. As I walked from my car into the main building, I couldn't help thinking about all the amazing men and women who had been there before me. Important people, who changed the world with their passion for Christ and love for the family. The majestic mountains, and the honor of just being there, made me feel so small, and so grateful for the opportunity to walk where these men and women of God have walked.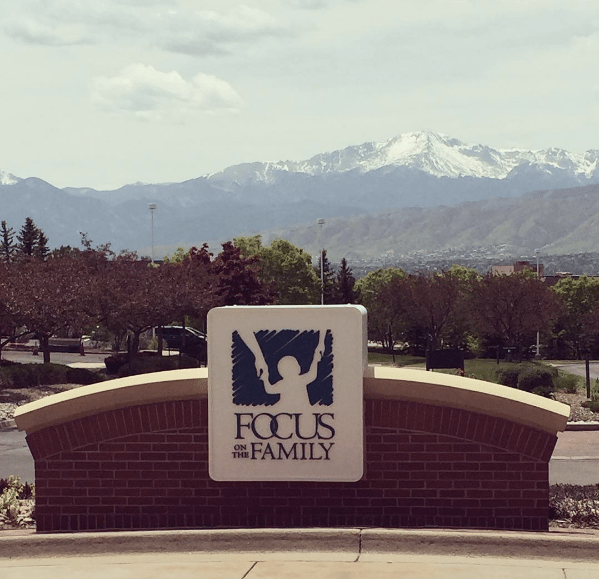 Almost three years ago, God gave me the honor of publishing Praying for Boys: Asking God for the Things They Need Most. June 2nd, I re-read the entire book in a late night cram session to increase my chances of sounding intelligent on the Focus on the Family Radio Show. True, behind-the-scenes story of the author life right there, friends!

If I'd been holding on to any nerves when I got there (which I was), they were gone within five minutes of sitting in Jim Daly's office. By the time we needed to enter the recording studio, I'd already been laughing "leg slapping hard" talking with him about the woodpecker who destroyed my house and his funny neighbors, and my heart was light when we entered the recording studio. I'm pretty sure they did that on purpose!

(This is me hiding in the bathroom before meeting them, going, "Oh my word, this is real!) 
Jim Daly and John Fuller are pros—so sincere—and the whole experience was surprisingly fun! We chatted hard about raising godly men and the importance of praying for our boys, and I walked away thinking I'd love to do radio shows more often. From my perspective, it was a great conversation (hope they feel the same way! Jim gave me a few thumbs up while we were recording, so I'm calling that a good sign!).

And, O. My. Word. The Rocky Mountains. I walked into Jim's office and said, "Jim, I'm a mountain girl from Southwest Virginia. I love my Appalachian Mountains, but yours are different." So majestic. I thanked the Lord for his handiwork every time I looked at them (which was a lot, because you can pretty much see them from wherever!).

If you'd like to listen to me, Jim Daly, and John Fuller get real about raising boys in a completely fallen and utterly broken world, I invite you to click the image below.

Listen Here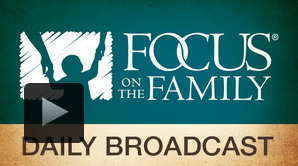 Here's what some listeners are saying…
"I needed to hear this today. Very inspiring and practical tips that I will be applying. Thanks!"
"Balm to this moms soul.
"I needed to hear this interview more than anything today!"
"You have NO IDEA just how much God has used you to speak into my life in this season! I have listened to this podcast 4 times since yesterday and this morning. I'm truly grateful to have heard it."
"I listened to your interview on Focus on the Family on my way to work a week or so ago and and it made me feel so much less alone."
"This broadcast was an eye opener!"
"As a mom of two boys, this broadcast hit me hard."
"Hearing your interview with FOTF was life breathing for me!"
"Thank you for broadcasting this interview. It was packed with such rich truths and encouragements for me…"
Go now and visit Focus on the Family to listen to this broadcast!
RECOMMENDED RESOURCES: