This is day two of preparing our hearts for the upcoming 21 Days of Prayer for Sons challenge. We're studying the first three chapters of Praying for Boys: Asking God for the Things They Need Most. If you missed day one, click here. As you read today, ask the Lord to reveal His heart for your sons, and prepare yours to begin praying on October first.
**********
"O Lord, please let the man of God whom you sent come again to us and teach us what we are to do with the child who will be born."
Samson's dad praying in Judges 13:8
When I was in college the girl who lived across the hall from me was a Prayer Warrior. She would turn up the latest Hillsong CD (It was "Shout to the Lord" if you'd like to figure out how old I am) to level 25 and start yelling her prayers for the whole hall to hear. Now, I was a little different. We had this empty broom closet at the end of our hall with…well, nothing inside. You could go inside, lock the door and pray to your heart's content. Whenever I went in there, no one knew I was there. I wasn't slapping my hands on the floor, crying real tears or shouting "Hallelujah." In fact, *whisper* I may have fallen asleep once or twice.
Praying for good grades or direction in your career or relationships is super important, but when I became a mother, my prayers became a little more…desperate. I felt like Samson's parents shouting out to God, "Lord! I have NO IDEA what I'm doing! Please! Please teach me how to raise these kids!" In fact, sometimes I may have shouted my prayers to God. I certainly cried real tears and I probably turned up my iPod to the max to drown out whatever else those little ankle-biters were doing below me.
So, what is prayer? Like Brooke said in Praying for Boys, it's simply talking, asking and listening to God. Plus, the best part–it's believing Him. Not believing in Him but believing Him. The way you believe your husband will bring home dinner like you asked, like you believe your mom when she says she'll pick up the kids after school.
I think prayer is an action that shows you actively trust in God's love, care, direction, power and interaction in your life. When we pray (especially when we pray God's Word), we are connecting to God and His desires. When we pray, we are opening up ourselves to see God interact and move in our lives.
When we pray those quick prayers in the bathroom with the ventilation fan running, we're believing God is ready to step in and help in our lives. When we pray those Scripture prayers and insert our sons' names, we are believing God will bring those truths to fruition. When we pray simple "God bless 'em and keep 'em" prayers as they jump out of the car for school, we are believing God is there next to our boys.
Our simple prayers are like steps of faith and acts of trust. Our prayers don't have to be at a certain time, for a certain length or with some big emotion behind them. They just have to be. When we see our prayers as spiritual reality, we'll be more apt and more excited to pray. When we recognize our prayers are the same kinds of prayers prayed by Gideon and Moses and Daniel, I agree with Mark Batterson, "…we may experience what they experienced."
So, the question again is, "What is prayer and why should we do it?" Prayer is talking to our heavenly Father and we should do it–we will want to do it because it's an active, strong, powerful and real way you can connect to His desires, His action, His plans for your children.
Oh, God! Thank you for allowing us to join with you in prayer! Wow! Talking and listening to you is a gift! As I pray my small words, help me to see them as red-hot connections to You. Help me realize that my prayers are powerful–not because I'm powerful but because they allow me to be in line with you and your power.
When was the last time you realized your prayers were REALLY connecting with the Almighty God?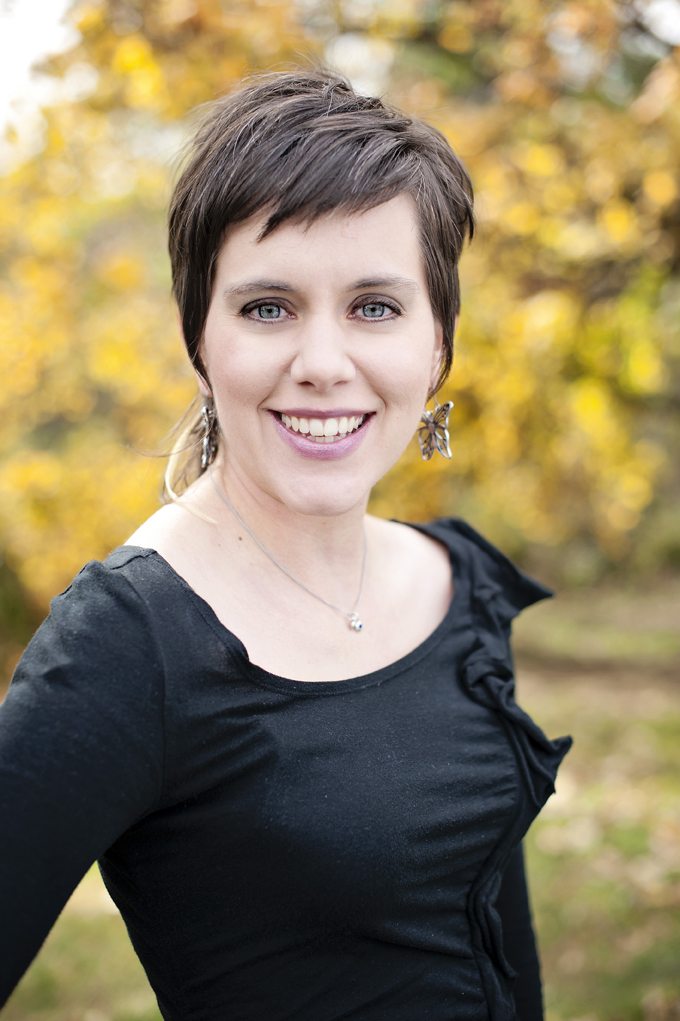 Amanda White is a stay-at-home mom of two who blogs at ohAmanda.com and is the author of Truth in the Tinsel: An Advent Experience for Little Hands. In her former life, Amanda was a Children's Pastor — overseeing, organizing and developing ministry for kids in nursery through middle school, but now that she is a mom, her "skills" are used up on her kids!
Not signed up for the 21 Days of Prayer for Sons challenge yet? Simply subscribe to the MOB Society blog now. That way, the posts will come straight to your inbox all month long!