If you've spent any amount of time hanging around The MOB Society, you know we are big fans of prayer.
In fact, over the years, we've helped over 30,000 moms go deeper in their prayer lives. Just thinking about that number of lives impacted and the generations that will come behind them gives me the shivers. In a good way!
If you're among that group of moms who knows prayer should be more of a priority in your life, but doesn't know where to start, take a look at the following resources!
10 Books to Help You Dive Deeper in Your Prayer Life
(note: some of these are affiliate links. Your purchase using these links supports the ministry of the MOB Society. Thank you!)
Of course, we have to start with the books that come straight from our ministry, right? We actually work quite hard to provide you with some stellar prayer resources, and at the top of our list is My Book of Prayer.
My BOP is a guided prayer journal that gives you enough scripture-based prayers for your children to last three months! Complete with weekly devotions from our writing team, tools to make prayer a practical reality in your daily life, and even a virtual prayer mentor (ME!), My Book of Prayer is the space where your prayers and God's Word meet, allowing you to partner with Him as you parent. With a design that enables you to both engage the Word of God yourself, and craft handpicked verses into prayers, My Book of Prayer leads you in impacting your child's life for generations to come in just about 10 minutes a day.
Learn more about My Book of Prayer by clicking here. (Note: My Book of Prayer is pre-sold four times a year. If you can't purchase your copy right now, wait a few days and check back!).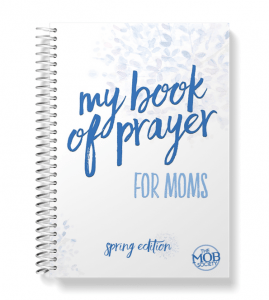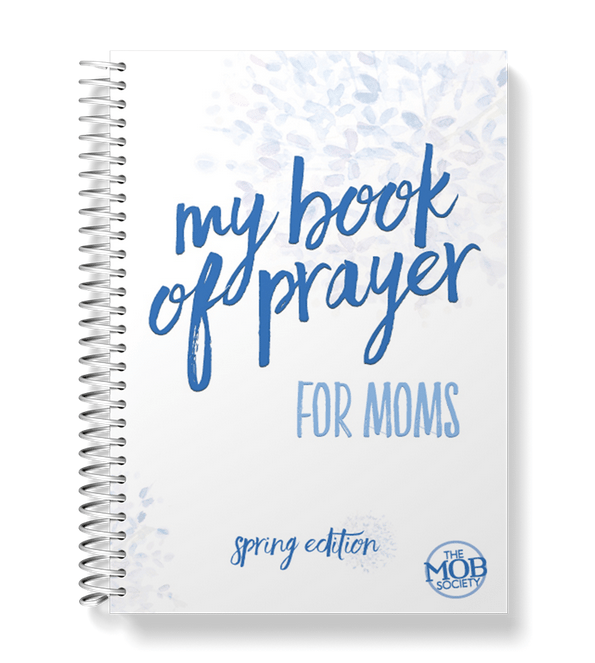 A Praying Life, by Paul Miller, is hands down my all-time favorite book on prayer. Paul has a powerful way of teaching on this subject that is deeply profound, yet simple to understand. I've probably read this book five times and each time I gain something from it.
Learn more about A Praying Life by clicking here.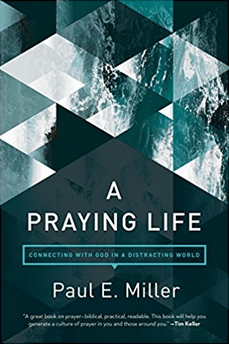 Thirty-One Prayers for My Husband, by Jennifer Smith is a highly practical book that encourages and guides you as you pray for specific aspects of your husband's life and character.
Check out Thirty-One Prayers for My Husband by clicking here.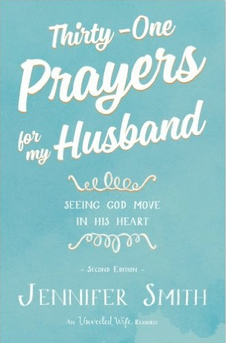 A Call to Prayer, by J.C. Ryle is an oldie but goodie. Sermon style, this book delivers a passionate and reasoned call to private prayer.
Learn more about A Call to Prayer by clicking here.
Fervent, by Priscilla Shirer, was released around the same time as her amazing movie, War Room. Priscilla's style is sure to get you fired up and interceding for the important people in your life!
Learn more about Fervent by clicking here.
The Autobiography of George Muller is a book I read at least once a year. It isn't really about prayer, exactly, but it really is about the power of prayer and asking God for everything we need. Of all the books on this list, this one probably taught me more about prayer, and my faith in general, than any other.
Learn more about The Autobiography of George Muller by clicking here.
Handle with Prayer, by Charles Stanley takes a look at why so many Christians struggle to open God's precious gift of prayer, and helps us understand how God desires to move in our lives, help us through difficulties, and unveil the unseen.
Learn more about Handle with Prayer by clicking here.
One of my favorite truth-teller writers is Lisa Whittle. Her book, 5-Word Prayers is a 40 day devotion perfect for people who find themselves saying the same thing to God over and over again. If you're ready for your prayer life to thrive, this is the book for you!
Learn more about 5-Word Prayers by clicking here.
In Let Us Pray, some of our best Bible teachers give us instruction on prayer, from why we should pray, to what prayer is, how it ties with God's sovereignty, what it means to pray in Jesus' name, what it means to hallow God's name, and why God is to be the focus of our prayers, not ourselves.
Learn more about Let Us Pray by clicking here.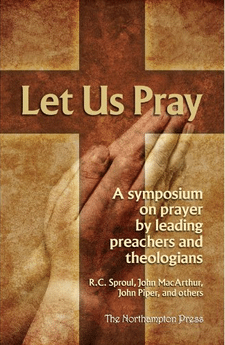 Praying for Boys, by Yours Truly, explores twenty-one areas where boys tend to need prayer the most. It's great for topical, personal study, or to do in a prayer group!
Learn more about Praying for Boys by clicking here. Get the Praying for Boys Companion Guide by clicking here! (Bonus, there's a Praying for Girls, too! Click here to grab it!).
Want A Free Option?
Consider joining our free 5-day prayer challenge for mothers of boys! Click here to learn more!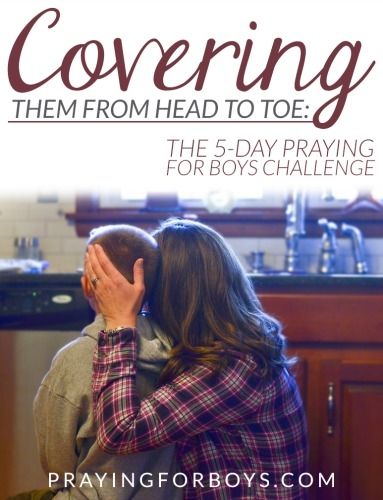 !