IT'S TIME FOR OUR ANNUAL ULTIMATE GIFT GUIDE FOR BOYS!
We love pulling these products together for you and we hope this guide makes your Christmas shopping a little easier!
The links to individual products are available under each age category collage! And read below this image here for a special Black Friday announcement!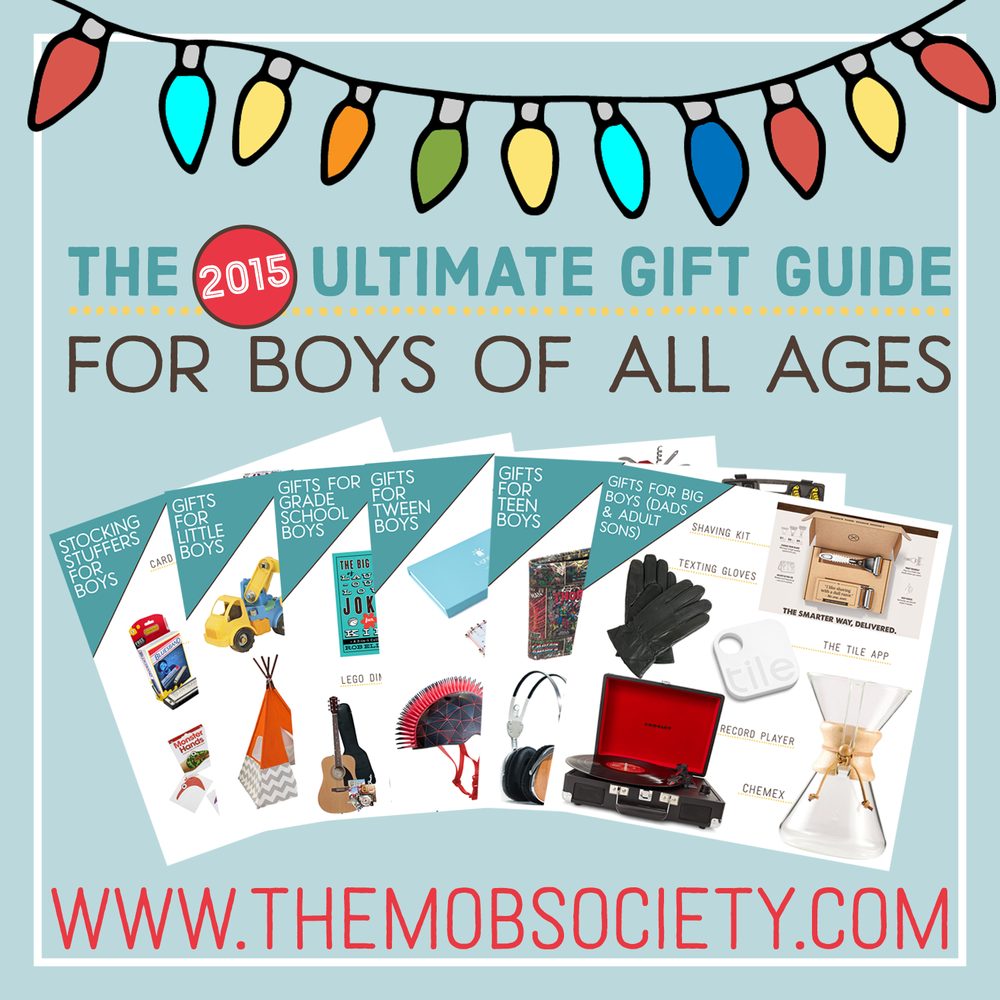 Psst! Big news below…
We've been gathering some of the best Black Friday deals for BoyRaisers and they are heading out to our newsletter subscribers around 12:00pm EST today (11/27/15)! We don't want you to miss out, so sign up below! If you're a brand new subscriber you'll also receive our Parenting Playbook for Christian Moms of Boys absolutely FREE — just as a thank you for giving us a little spot in your inbox!