"Whoa, Mom! Did you just see that? That was awesome. Tell me you saw it!"
I eased into the next lane and flicked my eyes up to the rear view mirror to see the flashy sports car move down the road behind us. "See what?" I asked casually.
"Oh my gosh, I can't believe you missed it! That was so cool!" He leaned his head back in genuine disappointment as I chuckled.
"Oh, you mean that Maserati we just passed?" I asked. "Yeah, that was pretty awesome."
He turned and looked at me, eyes big and round. "You know what a Maserati looks like?" he asked, and I was almost insulted at the incredulity in his voice.
"Are you surprised?" I asked, eyebrows raised.
"Yep," came his (too hasty) reply. "But that's cool that you know. Do you know how much those cars cost?"
This opened up a twenty minute dialogue on all things cars, from the horse power of a Lamborghini, to where and how a Bugati is made.
For the record, I could care less about cars. I don't know if I can iterate quite strongly enough just how much I do not care about automobiles, but guess what?
I love my son, and he loves cars.
With this in mind, I spent an afternoon few months ago looking at cars online so that I could meet my boy in a place that brings him joy.
As our boys grow from little to big, they pass through the in-between – those tween years that are as confusing for them as they are for us. It's in this time that we start to lose connection with these little boy-men of ours, and it can be terribly disorienting for them, and for us.
Some of this separation is natural. As they grow, our boys will naturally begin gravitating more toward their fathers, or toward other male leaders in their lives. This is a good thing, moms, even if it's hard. Don't ever resist that gravitation, but rather encourage it, because it is very healthy.
Some of the tension felt in the in-between is the direct result of our lack of effort to meet them where they are. While they're stuck between little boy and big boy, the pull between both worlds overwhelms. Dear moms, in order to connect on a deeper level, you must be willing to meet your tween in the in-between. Ages ten to thirteen are big years for your growing boy, and more than anything he is going to need you on his side, even if that looks different than it did in the past.
What makes your tween boy's eyes light up? This is the place where you fit, mom. Because there are other areas that he may not want to let you into anymore. He will reserve some conversations just for dad and you will find yourself missing him as he grows.
But you don't have to miss out.
If he's interested in sports, start watching ESPN. If he loves music, make a playlist of his favorite songs and listen to them with him. If he loves art, let him teach you how to draw. And if he loves cars, familiarize yourself with their makes and models, and also their price points, because believe me, he will know all of these things.
The tween years are so special. These are the days when you, moms, get to begin walking in stride with your boys, whose strides are probably beginning to match yours as their legs stretch longer.
They want you to step into their worlds. They want to connect with you, and more than anything, they want to know that you still see them.
They may not crawl up in your lap anymore, or be quick to offer hugs, but that doesn't mean they don't want you. So meet them there, right where they are, in the awkward tween years, and show them that no matter what, you are their number one fan.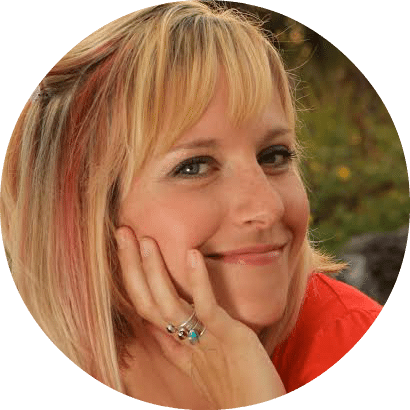 Kelli Stuart is a writer and a mom of four who spends most of her days shuttling children from one event to another in her smokin' hot minivan. For years, Kelli perfected the art of the starving artist by ghost writing, editing, and writing newsletters back when newsletters were actually printed on paper. In 2008, Kelli discovered blogging when her then-youngest was a newborn. She launched her first site, Minivans Are Hot, as a way to write about the often baffling and hilarious business of being a mother knowing that if she didn't laugh at life, she just might cry. She's recently transitioned to a new space online where she loves connecting with creative-heart moms to encourage them to continue developing and using their creative gifts for God's glory! You can find her over at KelliStuart.com — Kelli currently lives in Tampa, Florida where she tries hard to concentrate on balancing her love of writing with her desire to sit on the beach and read a good book.