According to dictionary.com, a tribe is "any aggregate of people united by ties of descent from a common ancestor, community of customs and traditions, or adherence to the same leaders…"
Let's break that down a bit and see what it means for our community, shall we?
"an aggregate of people…"
Yep, that's us. We MOB's love to hang out together sharing all the things that make us unique. We get each other on a physical, emotional, and spiritual level. We're each other's people.
"…united by ties of descent from a common ancestor, community of customs and traditions…"
That one fits, too! We're all daughters of the one, true God, with an ancestry of faith filled with rich customs and traditions.
"…adherence to the same leaders…"
This one is best of all. It's what distinguishes this community from every other community of boy raisers out there—we love and follow Jesus, God's only son, the way, truth, and life through which everyone must go to get to the Father. Here at The MOB Society, everything we do is designed to lead you to him because he's the true authority on raising godly men.
That's why The Tribe is the perfect name for what we're unveiling!
The Tribe is our newest program for moms raising godly men.
It's a collection of resources designed with your needs and wants in mind.
Whether you're a new mom, seasoned mom, or somewhere in-between mom…
Whether your boys are little, tweens, teens, or all grown up…
Or whether you find yourself raising a second generation of boys after your own are grown…
…The Tribe has something for you!
For only $5 a month, you'll receive the following amazing resources: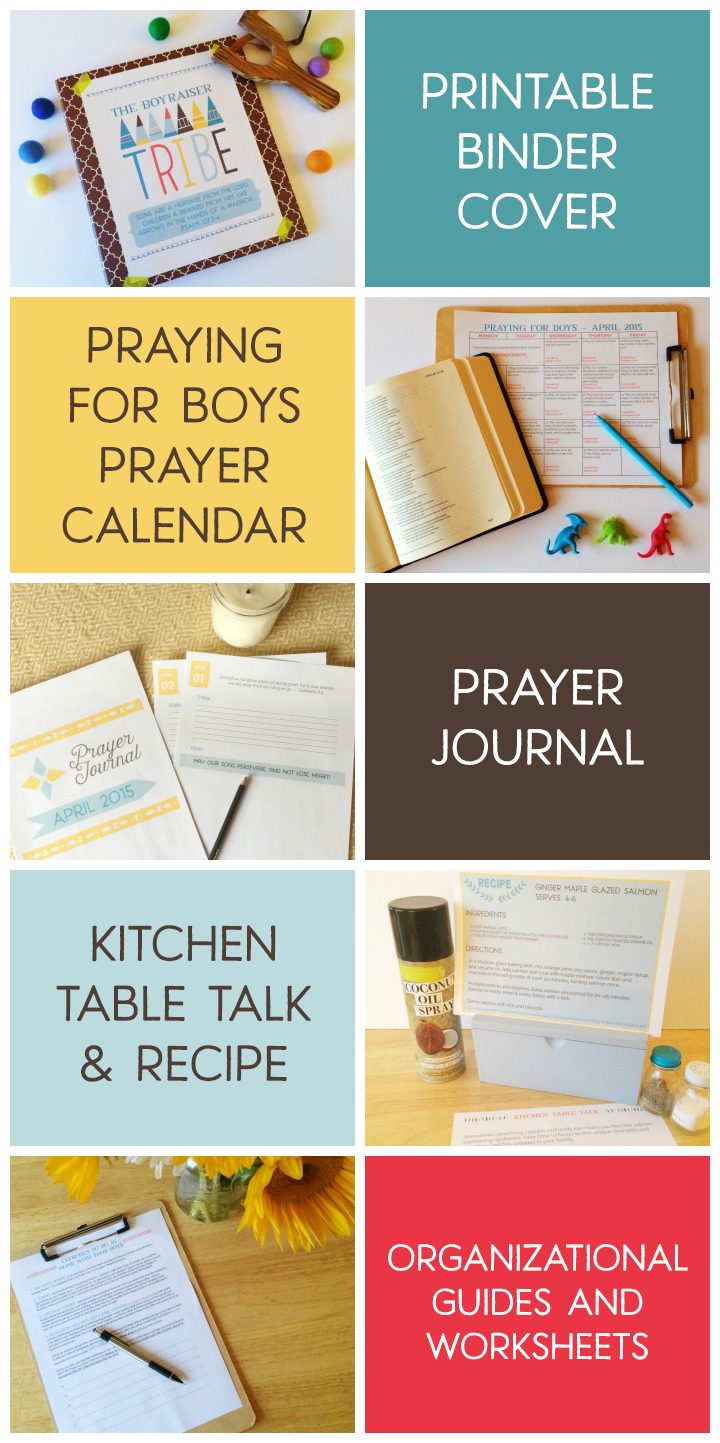 Praying for Boys Prayer Calendar: This well-loved feature of the MOB Society community is back and better than ever. At the beginning of every month, you'll receive a color copy of the prayers of the month to print out and an additional design that's oriented for your desktop background, complete with an organizational bar on the side to place your files and folders.

A beautiful, peace-filled prayer journal based on the prayers of the month: Your monthly prayer journal will be beautifully designed by Finding Eden Media, and can be printed out and kept alongside your Bible. It's a place for you to take your prayer life deeper with spaces to reflect on the verse you're praying that day, write out your own prayer, and think practically about how to weave the meaning of that day's verse into the fabric of your family's life. We call it the "Think, Pray, Do," a formula for rooting the verses you're praying deeply within your heart and day-to-day life.

Organizational Guides Worksheets to help you stay sane and on top of things: If you're like me, and need a little (OK, a lot!) help getting and staying organized as the seasons change, you'll love this feature. We're going to provide you with beautifully designed worksheets each month to help you stay on top of your life. Each worksheet will include 1-2 tips from our team, and then give you space to create your own lists based on your individual needs.

Boy-approved recipes to help make time around the table something special: Is your family always on the go? Finding it harder and harder to sit down together for a good meal and a great conversation? Our friend, Kristin Schell, has put together some amazing, boy-approved recipes AND conversation starting questions for your time with family around the table. We call them Kitchen Table Talk recipes, and we can't wait to share a new one with you and your family each month!

A lovely printable binder cover: A perfect fit to slide into the front of your 3-ring binder, this beautiful printable makes it easy to keep everything from our exclusive membership program in one place, saving you valuable time and energy.
Additionally, you'll receive immediate access to our private BoyRaiser Tribe Facebook group for added community and support! We're also working on several exciting additions for The Tribe and can't wait to roll them out in the coming months:
A BoyRaiser Printables Library housing all the free downloads we've offered over the years and some upcoming exclusives
FREE access to pop-up BoyRaiser University classes and webinars featuring leading experts on raising godly boys
Spotlight Video Reviews on boy-friendly, BoyMom-approved media—books, movies, games, and music
And future plans for planner pages, prayer artwork, lockscreens, and so much more—all suited for your life as a busy BoyMom!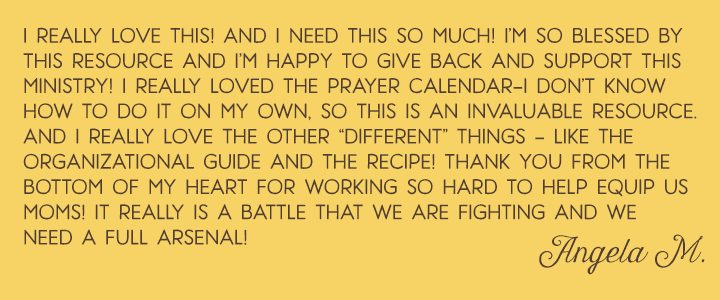 THE DETAILS
Tribe membership costs just $5 a month!

To save a little bit of money, you can also choose our quarterly ($13/quarter) or yearly ($50/year) options!

You don't have to wait or pay any shipping costs.

We've created a membership portal that houses everything you need—no shipping required! Whenever you want to access or download a particular feature of the monthly Tribe resources, just login and grab what you need! We'll update all the features at the beginning of each month and send you a reminder when they're ready to be accessed!

Everything is a click away.

From the comfort of your own home, you can have access to everything the Tribe has to offer, any time you want it.

You can give Tribe membership as a gift to a weary mama with tight finances.

Simply click here to send a 1-month, 3-month, or 12-month gift of The Tribe membership to a BoyMom friend!

Membership is ongoing, but can be cancelled any time.

We trust you're going to love being a member of The Tribe but in the event that it doesn't meet your expectations, you can opt out with barely any effort at all.
HOW DOES IT WORK
After purchasing your Tribe membership, simply access the portal by hovering on the "The Tribe" link in the navigation bar on the left-hand side of our site, and then select "Log In." Once you enter your login credentials, you'll see all the items included in your BoyRaiser Tribe membership, ready and waiting! Simply click on any item you wish to download, then print it out for personal use. You can print as many or as few of each as you need! If you have any other questions, you can check out our FAQ page, too!
Are you ready to get started?
Awesome! We hoped you'd be as excited as we are! To secure your Tribe membership, click the button below and select your membership option! As soon as you're registered, you'll have access to April's Tribe content. Start downloading and putting it into use right away!
Your membership to the Tribe helps support Raising Boys Ministries as a new non-profit ministry. Thank you!