I wear it most every day because it reminds me that I have a choice.

A choice to embrace weariness or a choice to embrace hope.
I'm choosing hope, and every time I look at my beautiful cuff, hand-crafted from Farm Girl Paints, I remember that Jesus came, lived, and died to that I could have hope. He IS our hope (1 Timothy 1:1). I don't have to let motherhood beat me. Instead, I'm going to choose hope.
You can have the same hope I have…literally. You can have Jesus AND you can have a cuff just like mine! Farm Girl Paints has her cuff shop open today and tomorrow (closes 2/6/15) and she's generously offered us a discount code to help celebrate the release of Hope for the Weary Mom!
You get to pick your style of band (from more traditional, like mine, to downright spunky, like Erin's – see below), and can choose whatever words you want engraved on the plate. There are even different styles of plate to choose from, so you can make it exactly what you want.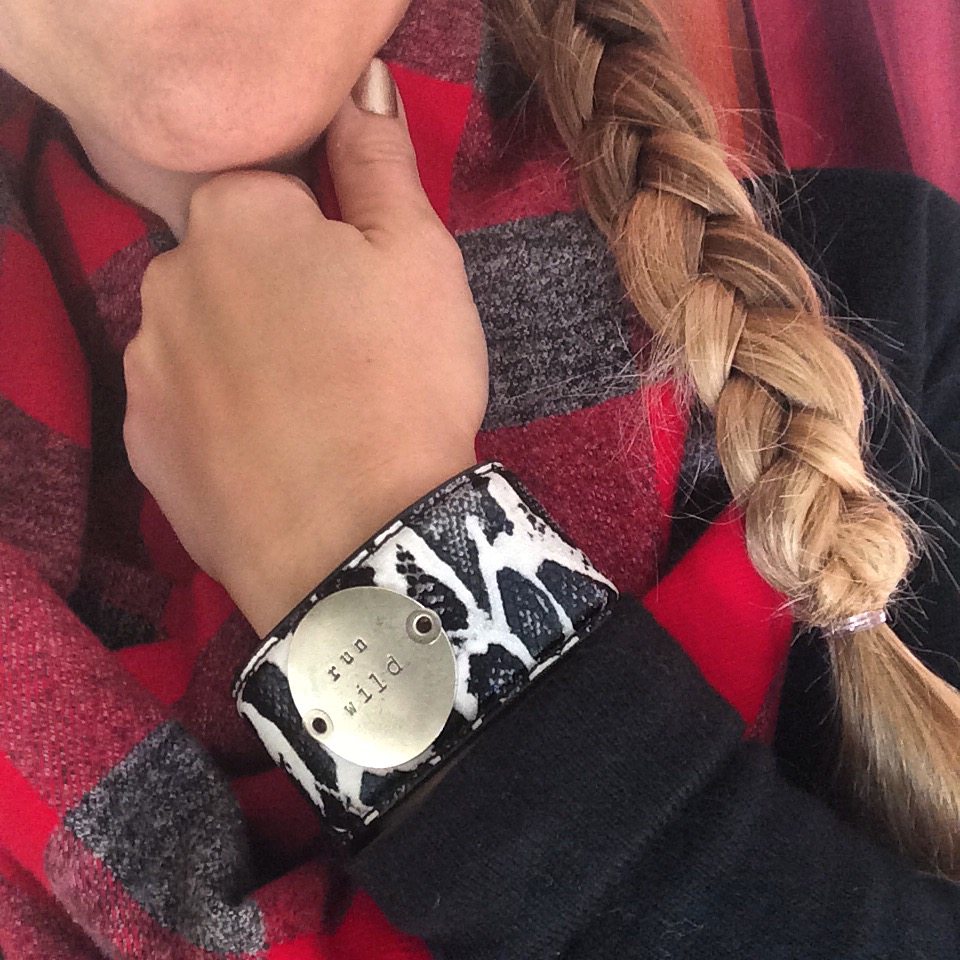 Just visit her shop, order your personalized cuff, and use the code "choosehope15" at checkout to receive a 15% discount! Do it today (2/5/15), though, because her shop closes tomorrow!
Also, I had the privilege of doing a podcast with the hilarious Kat Lee this week. Stacey Thacker and I laughed until we cried, and shared our hearts about the message of Hope for the Weary Mom. To listen, click here.
Be sure to visit our bonuses page for the Hope release. We have tons of fun prizes and giveaways and can't wait to bless you with them!