More than presents, more than pageants, more than turkey, and dressing, and trees, I want my boys to know the heart of Christmas and understand the best true story ever told.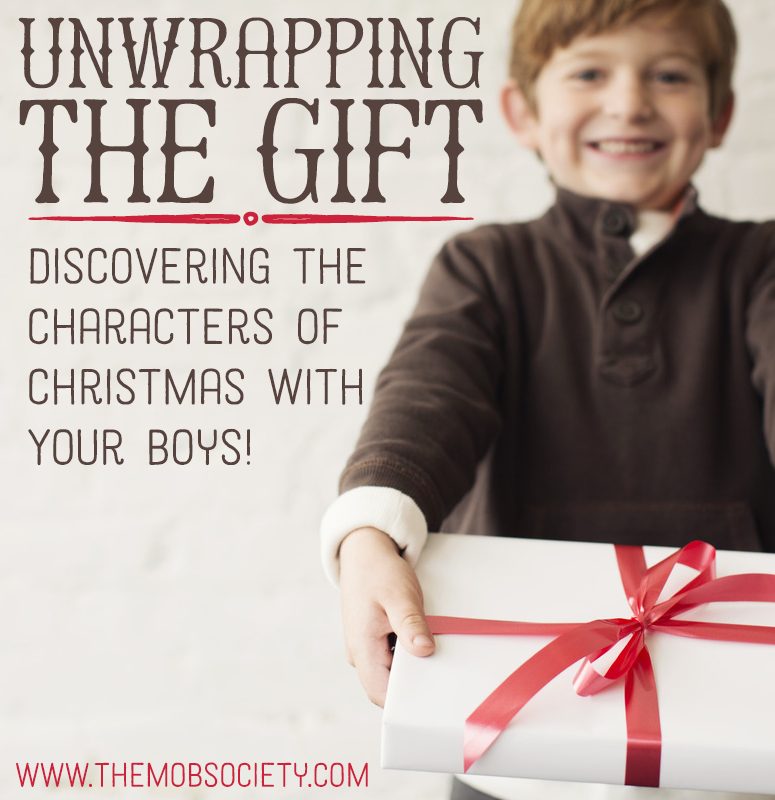 In the month of December, as we prepare our hearts for the greatest gift, we want to help you and your family unwrap it. Join us for an Advent study called Upwrapping the Gift: Discovering the Characters of Christmas with Your Boys.
Together, we'll study the major characters of the Christmas study, with practical applications for helping your boys understand why each one is important.
We can't wait to get started, and invite you to make sure you get each post by entering your email address below. When you do, the gift will unwrap in your inbox each Monday, Wednesday, and Friday.
You'll also be able to check back to this post throughout the month to find a running list of posts, so if you get behind you can easily catch up!
We're so excited to spend this sacred time with you!
Brooke McGlothlin is co-founder and President of Raising Boys Ministries. She's a mother of two boys who believes God has chosen her to fight for the hearts of her sons. She can be found most often on her knees in prayer, not because she's so holy, but because God is. Not because she knows how to raise godly men, but because God knows the plans He has for them.
Join over 10,000 other mothers of boys in Brooke's FREE Praying for Boys 5-day prayer challenge.