Today, I'm asking YOU to speak into a new project I have on the horizon.

Well, it's not brand new. It's actually a resource I released several months ago, but I've never been 100% happy with the way it turned out.
Some of you may have it already, or you may have heard about it. It's currently called It Is Written: Help Your Boys Fight Temptation with the Word of God.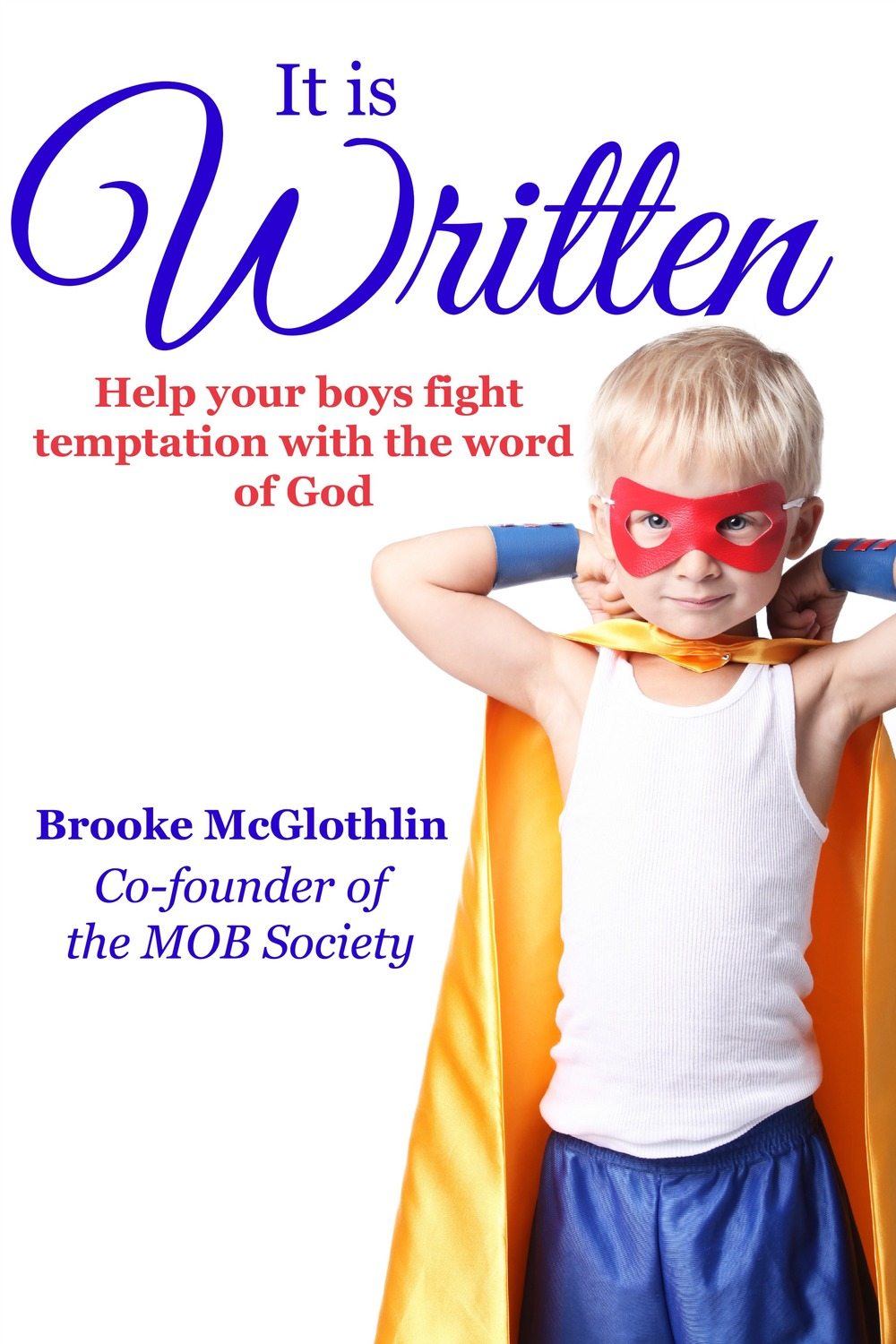 I don't know, maybe that's not 100% true. I love the heart of it, I just feel like there's more to the story. It's not finished, or not really all it's supposed to be, and I want to make it all it's supposed to be. (I'm not even happy with the design and title…I designed that. That's what you get when I design something).
So I'm taking it off the market, and completely re-working it to make it a resource you can be proud of!
Here's where you come in.
I'd really like you to help me get this resource right. Would you take a few minutes to think about the kind of resource that would really help you in this area, and answer a few questions for me? I'd like to know things like:
1. What kind of resource you want it to be (ebook, email challenge, interactive Bible study, etc).
2. What kind of things you want in it (all words, fewer words, hands-on, practical application, etc)
My desire is that as you answer the questions you'll tell me exactly what the resource needs to be something that would really meet you where you are and give you the tools you need to help your boys fight temptation with the Word of God.
In other words, I want you to tell me how to make the book better.
Click here now to take the brief survey. As a thank you, whoever genuinely and thoughtfully takes the time to answer the questions will get a free copy of the resource after it's updated. Be sure to leave your email address where it asks for it, so I can get it to you when it's done!
Thank you in advance!
Want to hear more from MOB Society co-founder, Brooke McGlothlin?
Get a free copy of her ebook, Surprised by Life: Five Ways to Respond Well When Life Doesn't Go as Planned when you subscribe to her free newsletter! And don't forget to follow Brooke on Instagram for a free, simple family study on giving thanks during November!