I'm a proud member of The MOB Society and I want everyone to know it, so I am THRILLED to tell you we have brand new mugs and tote bags for you to carry everywhere you go sharing your boy mama pride!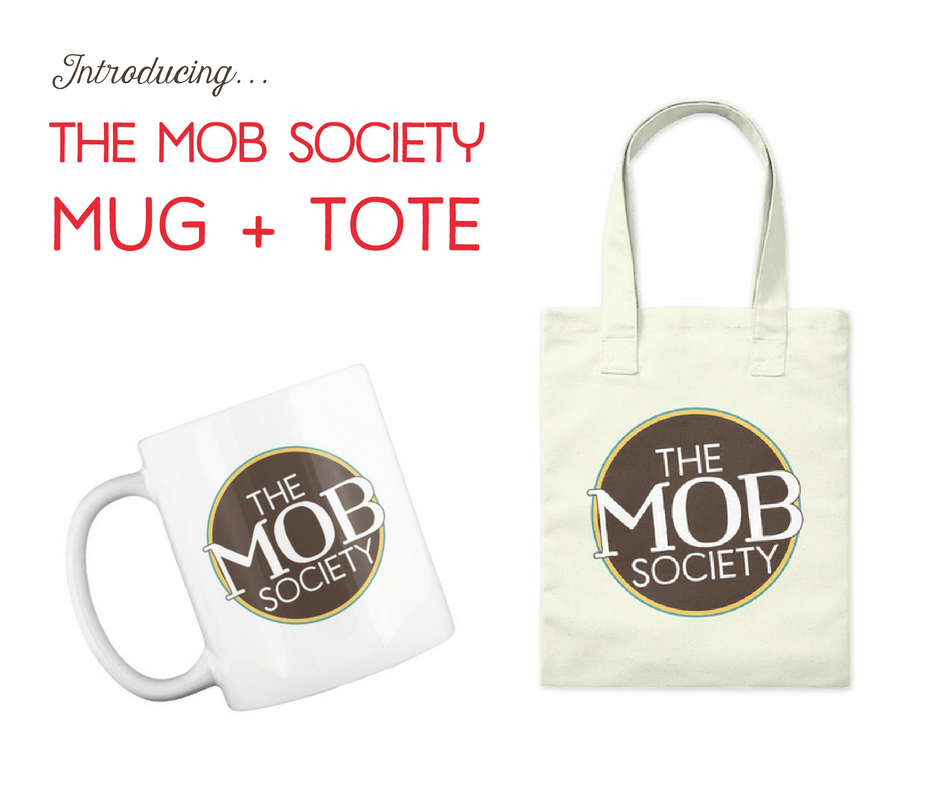 Our brand new mug and tote bag are just what every boy mom needs!
Keep your 11 oz. mug full and stay caffeinated all day long to keep up with your boy's energy. I won't tell you how many cups I drink a day, but we're in this together, moms!
The sturdy canvas tote measures 15″ x 18″ and has a convenient snap pocket inside to keep valuables secure. Take this bag with you to the library, park, or any of your busy boy's activities!
The mugs and totes are only available for a limited time in our MOB Society store – grab yours before the sale close Friday, September 9th!
All mugs and totes will ship directly from the supplier when the campaign closes. You should receive your items within a week of the end of the sale!