Plus Bonus Interviews with Experts in the Field of Boy-Raising:
We've pulled together some incredible bonuses just for you… simply click the download buttons for each item to receive full access!
Interview with Sally Clarkson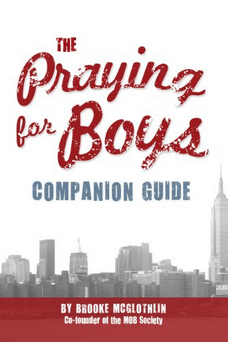 PRAYING FOR BOYS
Companion Guide
HOW TO CONTROL YOUR EMOTIONS eBook
JEANNIE CUNNION
A Grace-Filled Approach to Parenting Hard-To-Handle Boys
Jeannie Cunnion is a Jesus lover and a grace clinger. She is the author of Parenting the Wholehearted Child, and forthcoming, Mom Set Free. Her passion is encouraging women to live – and parent – from the freedom found in God's grace (a message her own heart needs to hear daily).
Jeannie has a Master's degree in Social Work, she serves on the board of Raising Boys Ministries, and she is a contributor at The Better Mom and Fox News. Prior to writing her book – which has been featured on outlets such as The Today Show, Fox and Friends, and The 700 Club, and Focus on the Family –  Jeannie traveled the country (48 states to be exact) speaking about adoption and parenting. These days, however, you're most likely to find Jeannie alongside her husband, Mike, with baby Finn in her arms while cheering on their three older boys at any one of their sporting events.
WENDY SPEAKE
When You Feel Abused By Your Boys
Whether on the stage or on the page, Wendy ministers to women's hearts through purposeful storytelling that leads them to Jesus.
With a background in Hollywood as a trained actress, she applies the power of drama, poetry, comedy, and spoken word to the study of Scripture and real-life application of biblical truths. She's the co-author of Triggers and Parenting Scripts.
ASHLEY & DAVE WILLIS
Safeguarding Your Marriage in a Hard-To-Handle Home
Dave and Ashley reach millions around the world through their books, blogs, and videos on issues related to marriage, faith, and family. They have four young sons and live near Augusta, GA where Dave serves as a pastor. You can read their blogs and watch their videos at StrongerMarriages.com and 7DayMarriageChallenge.com.
MONICA SWANSON
What To Do When Your Teen Boy is Still Hard-to-Handle
Monica and her husband Dave are raising their four sons on the North Shore of Oahu.  They homeschool their boys, and spend much of their time supporting their sons' competitive surfing, skateboarding, and enjoying all that Hawaii has to offer.   You can find Monica sharing stories, recipes,  and inspiration for living and loving well at her blog, MonicaSwanson.com.
DAVID THOMAS
What To Do When Things Go Wrong
DAVID THOMAS, L.M.S.W., is the Director of Family Counseling at Daystar Counseling (daystarcounseling.com) in Nashville, TN, the co-author of six books, including the best-selling Wild Things: The Art of Nurturing Boys (Tyndale House Publishers), a frequent guest on national television and radio, has been featured in publications like USA Today, and speaks across the country.  He recently completed Are My Kids on Track? The 12 Emotional, Social & Spiritual Milestones Your Child Needs to Reach, releasing in Spring 2017.
He and his wife, Connie, have a daughter, twin sons and a feisty yellow lab named Owen. You can find David giving parenting tips on the blog at www.raisingboysandgirls.com.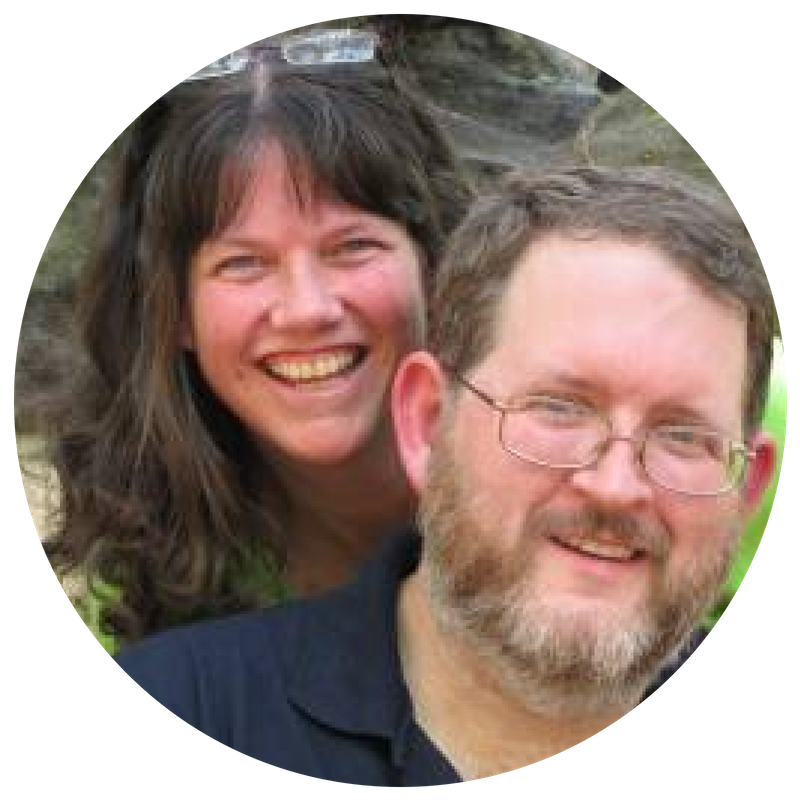 HAL and MELANIE YOUNG
Surviving H2H Sibling Relationships
Hal & Melanie Young are the award-winning authors of Raising Real Men and My Beloved and My Friend: How to Be Married to Your Best Friend Without Changing Spouses. They are publishers, writers, bloggers, and popular conference speakers internationally, known for their Christ-centered focus and practical, real-life stories. They are the parents of six real boys (four grown!) and two real girls and live in noisy, messy happiness in North Carolina.
BROOKE MCGLOTHLIN
How to Pray When You Don't Know What to Say,
The Importance of Praying for Boys
and How to Control Your Emotions So They Don't Control You
Brooke McGlothlin is co-founder and President of The MOB Society, author of Praying for Boys: Asking God for the Things They Need Most, co-author of Hope for the Weary Mom: Let God Meet You in the Mess, and the Hope for the Weary Mom 40 Day Devotional. She's also creator of the Fight Like a BoyMom Program, and a mother of two boys who believes God has chosen her to fight for the hearts of her sons. Her newest book,Gospel Centered Mom, is available now anywhere books are sold. Brooke can be found most often with her nose in a book, or cheering like a mad woman as her baseball boys take the field.
When you purchase Fight Like A Boy Mom, you get the How to Control Your Emotions So They Don't Control You bonus video and eBook,
Video Password: whattopray