Video 3
In today's video, Brooke is sharing about one of the hardest times of prayer she's ever had as a mom, and how God met her there in a way that still gives her chills to think about.
As you're watching, ponder this?
What can I do right now to make God more prominent in the moments of my day? How can I remember to invite Him in?
Where am I in my prayer life? Is it vibrant? Cold? Or somewhere in between? Is there work I need to allow God to do in my heart so I can trust Him more fully with my prayers, inviting Him into the messes of my life?
We'd love to hear from you in the comments, friends! How is God moving in your heart as you consider the steps we've presented so far? Which of the steps to finding hope NOW seems hardest for you to embrace?
Honestly admit where you are…
Openly invite Jesus into your mess…
Pray continuously…
Tell us how you're doing.
[show_if has_one='BRTribe-Qtrly,BRTribe-Annual']
Get this month's Tribe Journal & Calendar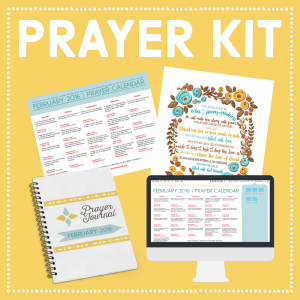 [/show_if]