Pray the Word Journal, Growth in Christ Edition, Available October 2018
$25 (with Tribe membership)
"No pressure. Unintimidating. Inviting. Doable."
Those are the words people are using to describe the newly re-designed Pray the Word Journal. With the same durable cover material that provides stability and structure, highly manageable daily pages (one page per day) that invite you in and make you feel like praying for your children every day is something you can do, tabs to help you easily find your place, weekly devotions to help you focus on what's truly important, Scripture-based prayers (don't know what to pray? Let God's Word lead you!), and our simple "Think, Pray, Praise" method of prayer that is unassuming, unintimidating, and easy to use, the Pray the Word Journal is designed for every mom.
It's the busy mom's prayer journal. The prayer journal for YOU.
Brooke McGlothlin and Erin Mohring, Co-Founders of The MOB Society, have been so personally changed by the process of praying God's Word for their own children that they created a resource to help you have the same experience!
Think of Pray the Word Journal as the space where your prayers and God's Word meet. That sacred space where God allows you to partner with Him as you parent your children.
With an undated system that allows you to start praying at any time, the Pray the Word Journal is thoughtfully and prayerfully put together, and is the perfect complement for today's busy mom who has made it a priority to be a praying mom.
The current picture reflects our last edition, My Book of Prayer, the title we used before changing it to Pray the Word Journal.
Our Story
Years ago, when Brooke McGlothlin first started praying for her own sons, she was inspired by two important truths about God's Word:
1. That it is "living and active, sharper than any two-edged sword, piercing to the division of soul and of spirit, of joints and of marrow, and discerning the thoughts and intentions of the heart (Hebrews 4:12, ESV)
2. That it "shall not return to me (God) empty, but it shall accomplish that which I purpose, and shall succeed in the thing for which I sent it (Isaiah 55:11, ESV).
If those two verses were true, and she believed they were, then it seemed to her that there could be no better thing to pray than God's Word itself! So Brooke began searching the scriptures for things she wanted God to accomplish in her sons' hearts, crafting them into prayers, and praying them back to Him. Over time, the verses she sought out and prayed over her children began to come alive inside of her forming a deeper understanding of the Word of God, creating a more biblical worldview, making her more and more like Christ, and ultimately, better equipping her for the work of motherhood!
Because this experience was so deeply profound for Brooke, it's the same one we use inside of the Pray the Word Journal.

Want to know a secret? The Pray the Word Journal isn't just a prayer journal. It's our prayer for God to work in You!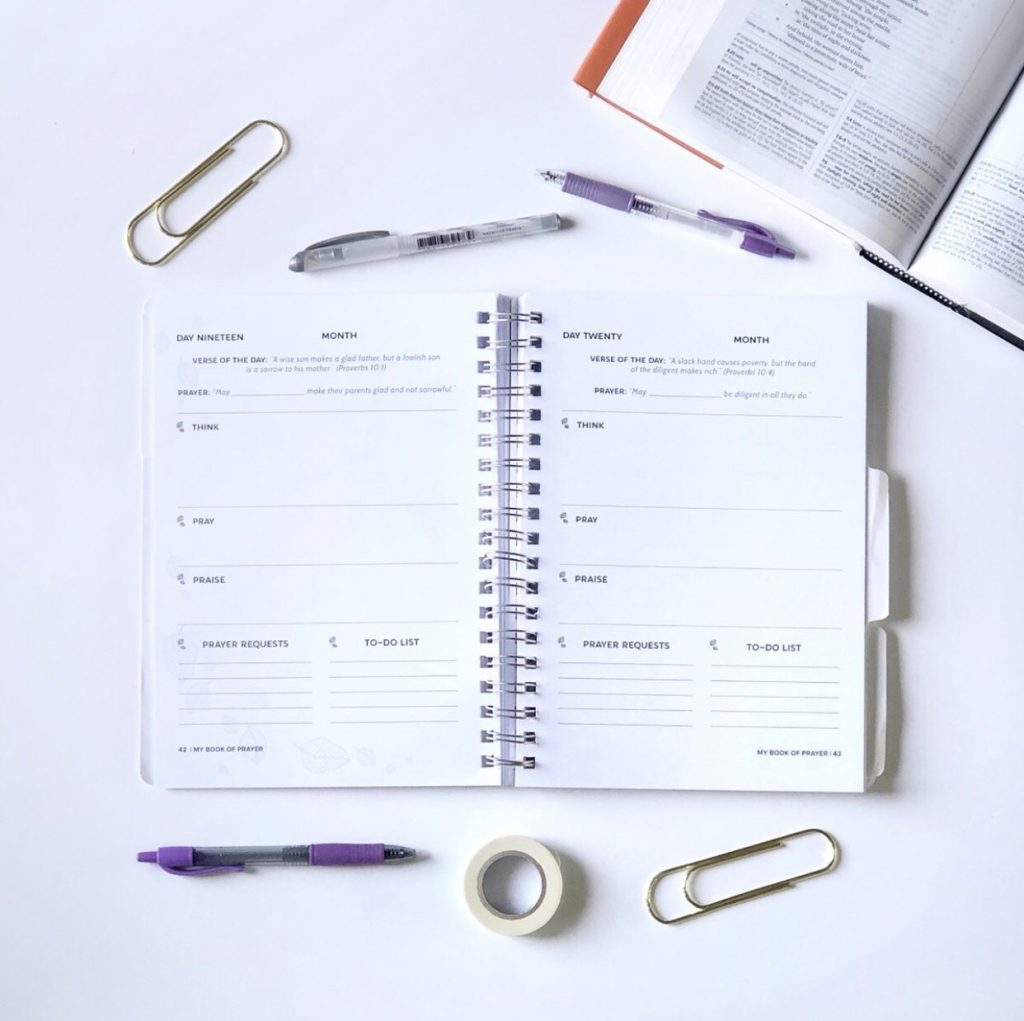 The Growth in Christ Edition has the same layout and flow that our audience fell in love with inside of the Wisdom Edition, but focuses on praying through the book of 1 Timothy. Paul's first letter to Timothy is packed full of wisdom for living, growing in the faith, and doing life with other believers—wisdom our children will desperately need as they grow up. From busy working moms, to stay-at-home moms with little time to themselves, brand new moms, to moms whose children are already out of their homes, the Pray the Word Journal has helped all moms make prayer a practical priority.
It's never too late to start praying.
When they're little, our children don't know how to guard their hearts. When they're older, they sometimes forget to guard them. But in all stages of life, mom can ask God to guard her child through her prayers... @Brooke McGlothlin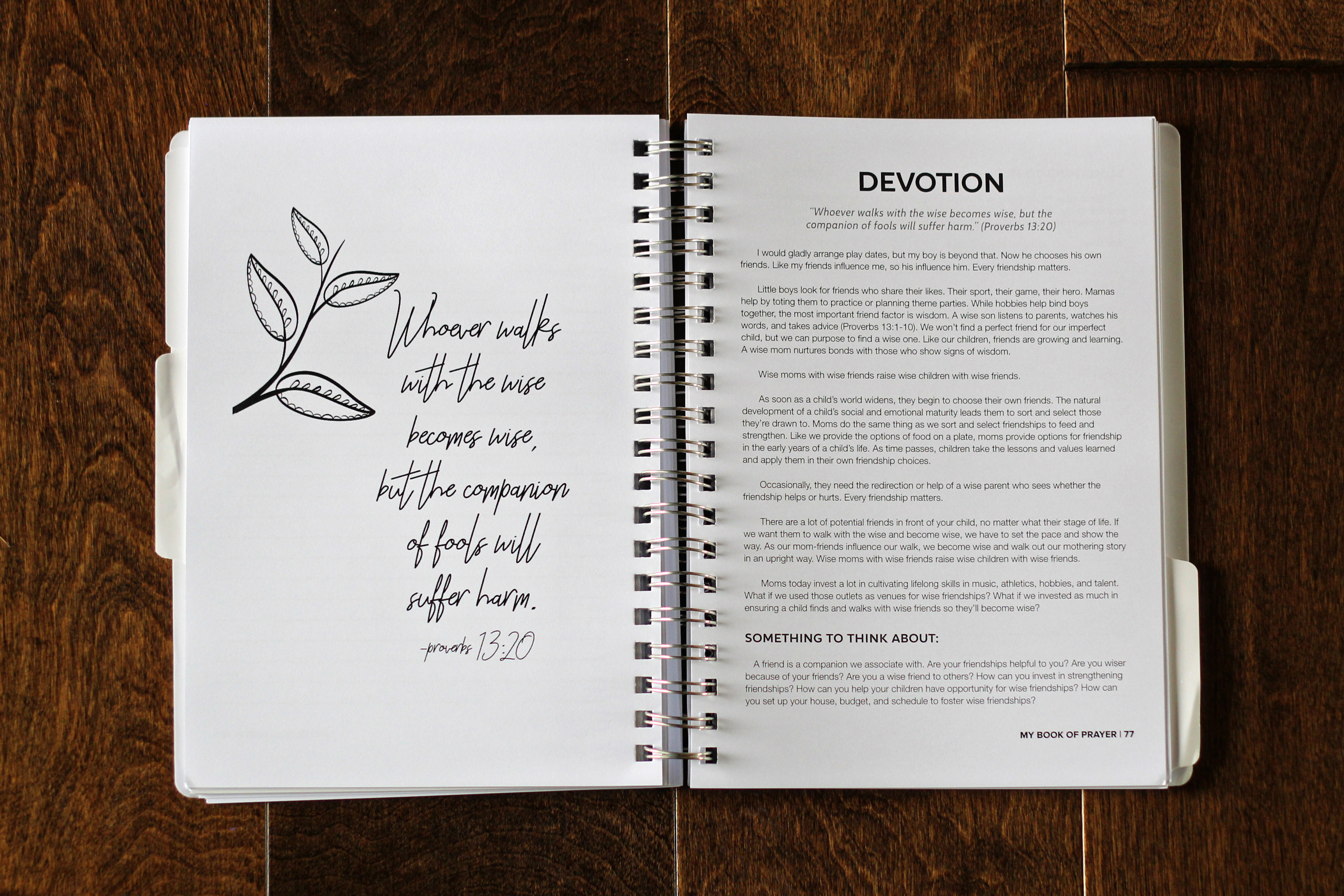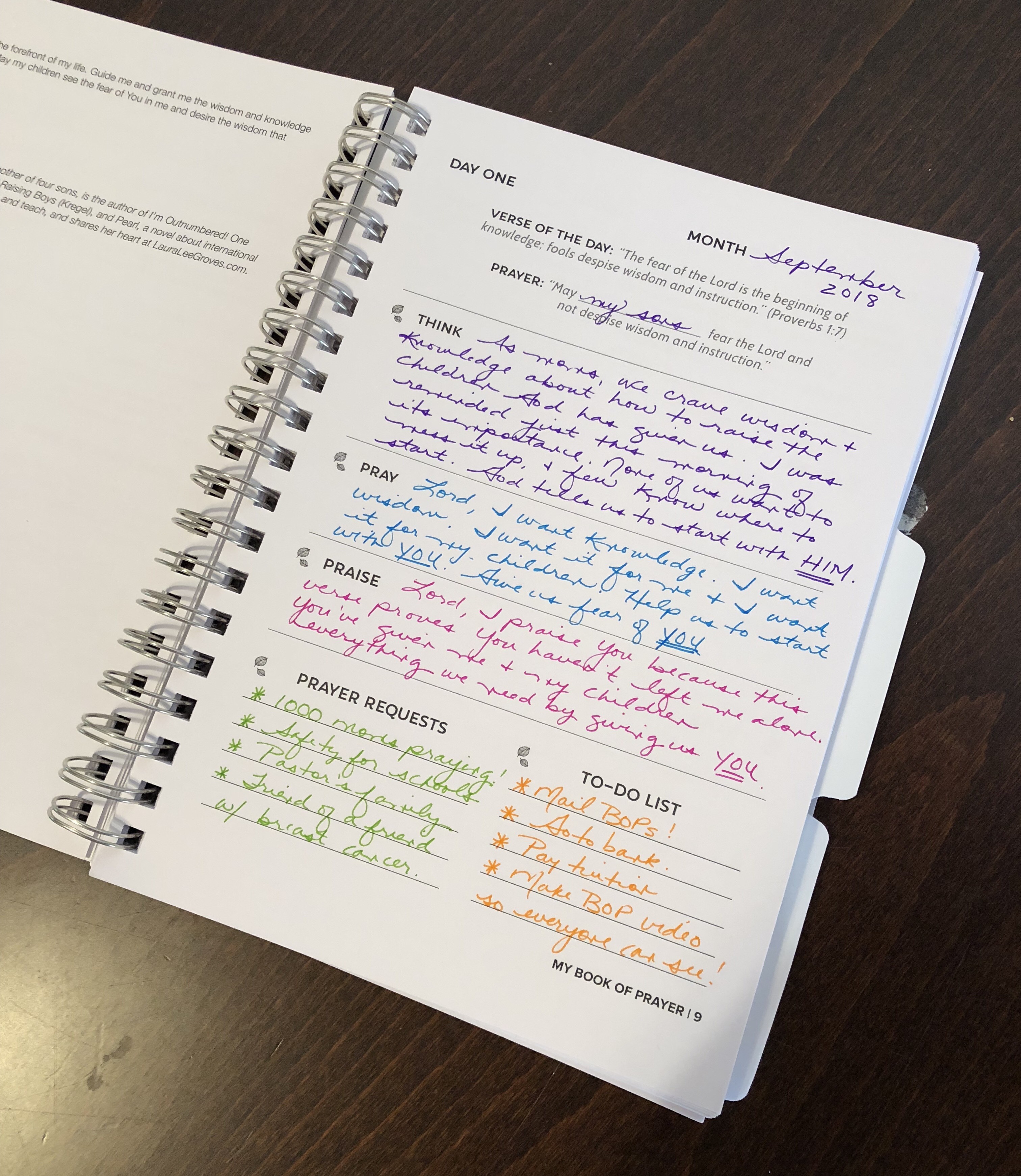 PRODUCT SPECIFICS
Undated
High Quality Paper
Tabs to Help Keep Your Place
Beautiful, Feminine, Durable Cover
Dimensions (Cover 8 x 10, Pages 7 x 10)
Convenient, Lay Flat Spiral Binding
Weekly Devotions
Notes Sections at the End of Each Week
The Best Daily Layouts We've Ever Offered!
What Pray the Word Journal Owners are Saying…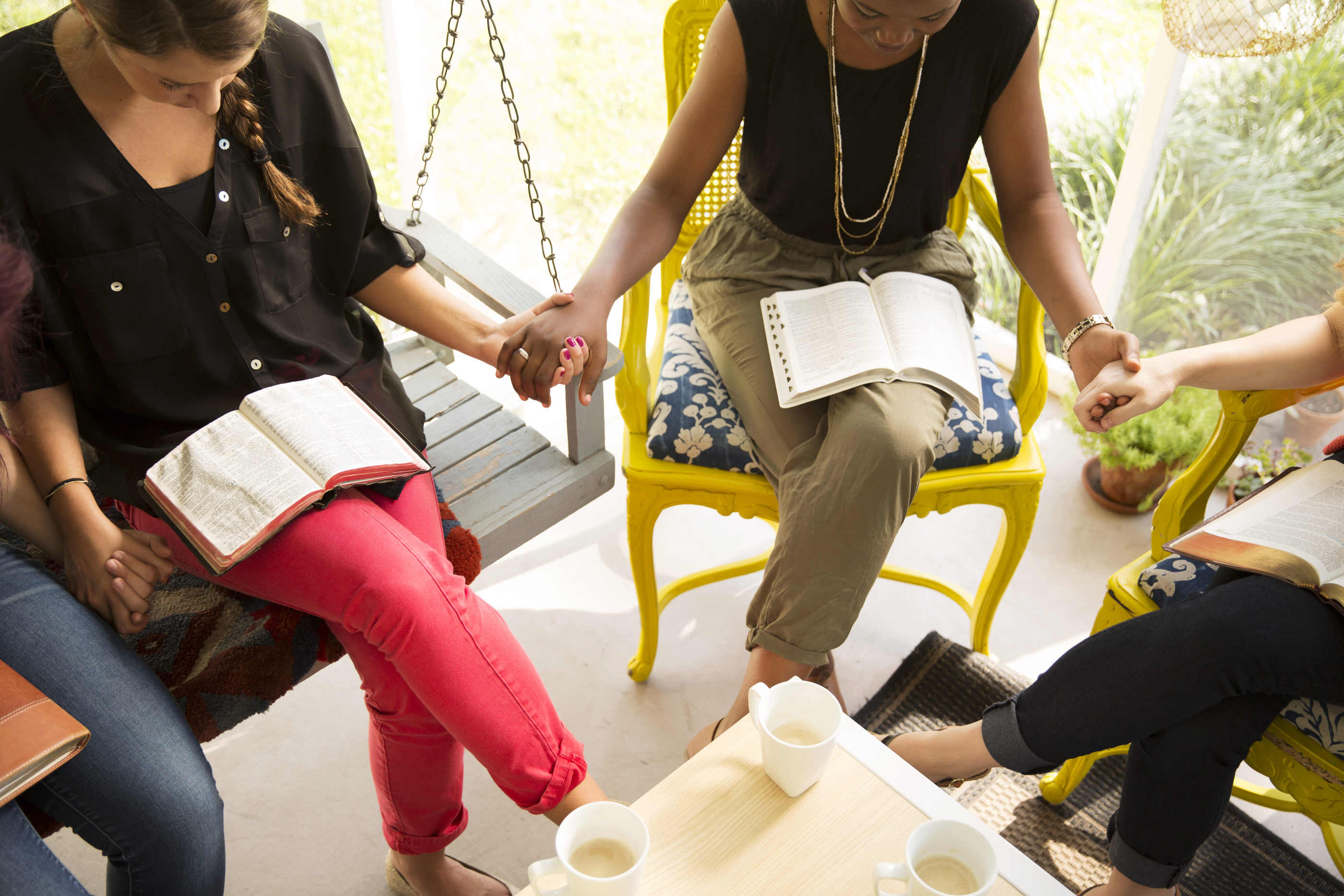 I am actually praying daily now and it's quickly becoming my book for all my prayers. I love the weekly devotions too.

Nicole
This book… oh I can't say enough about it!! It's so wonderful! Thank you so much for your support and prayers and love for us mamas!
Tina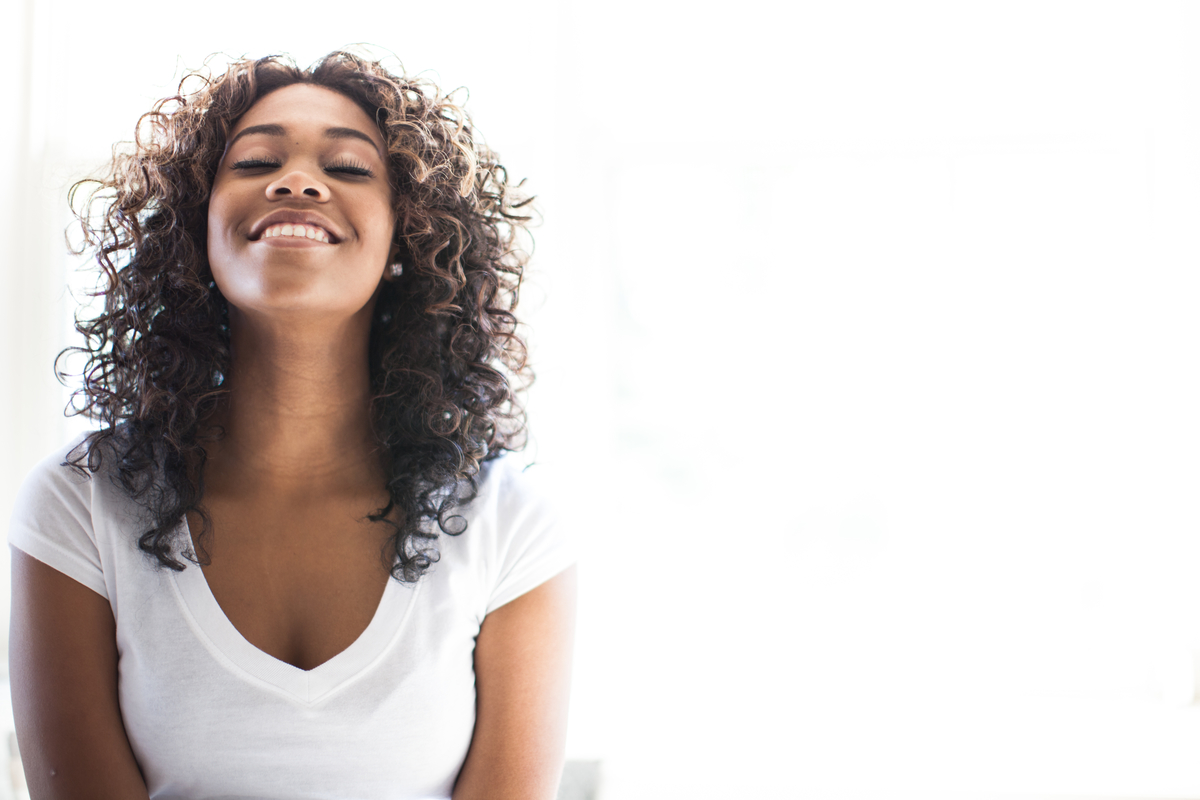 I have always had a difficult time studying the bible and being consistent with my studies. My Book of Prayer is the answer to my prayers.

The verse of the day is causing me to dig deeper for its meaning and doesn't overwhelm me in my studies!
Tia
I LOVE my Journal!
Dalyn

You Might Also Like