Sometimes we just need a little inspiration to get started working toward a new goal. I'm a visual person, so seeing what other people are doing helps me figure out my own rhythms and creative spaces.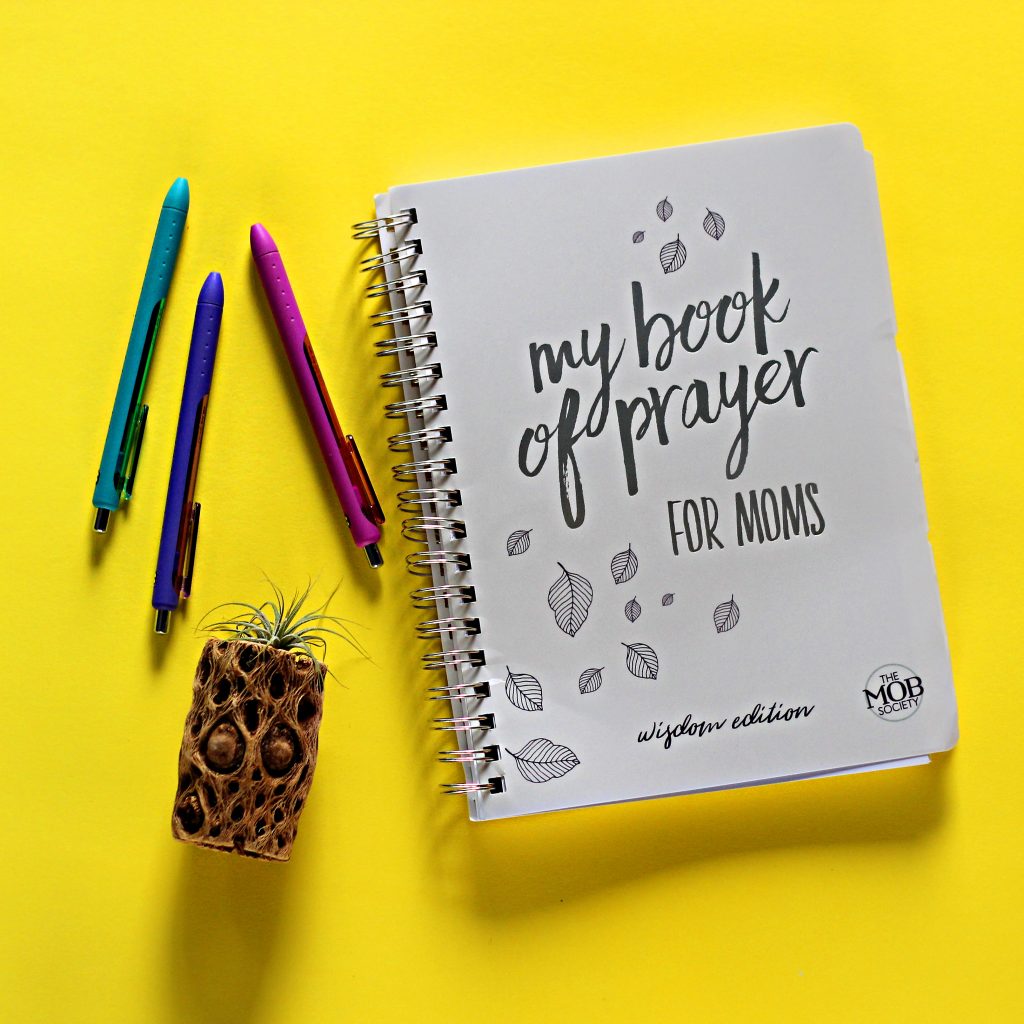 Here are a few samples of how I use the pages inside of My Book of Prayer!
I hope to collect a lot of the My Book of Prayer editions over the years. Actually, I'd like to leave my kids a library of my prayers for them. Writing out a dedication in the beginning will be a sweet surprise for them when they open up these volumes of prayer as adults. (Note: Neither one of my sons is actually named Alex. Alex was the name we chose for the baby we lost to miscarriage several years ago. When I sat down to write these out his name was the one I wanted to use).
Every year I pick a verse to pray over my family for the next 12 months. Sometimes I start at the beginning of the year, and other times I pick one (or a passage) around back-to-school time. Regardless, I love writing it in each edition so that I'm reminded of what God showed me my family needed months ago.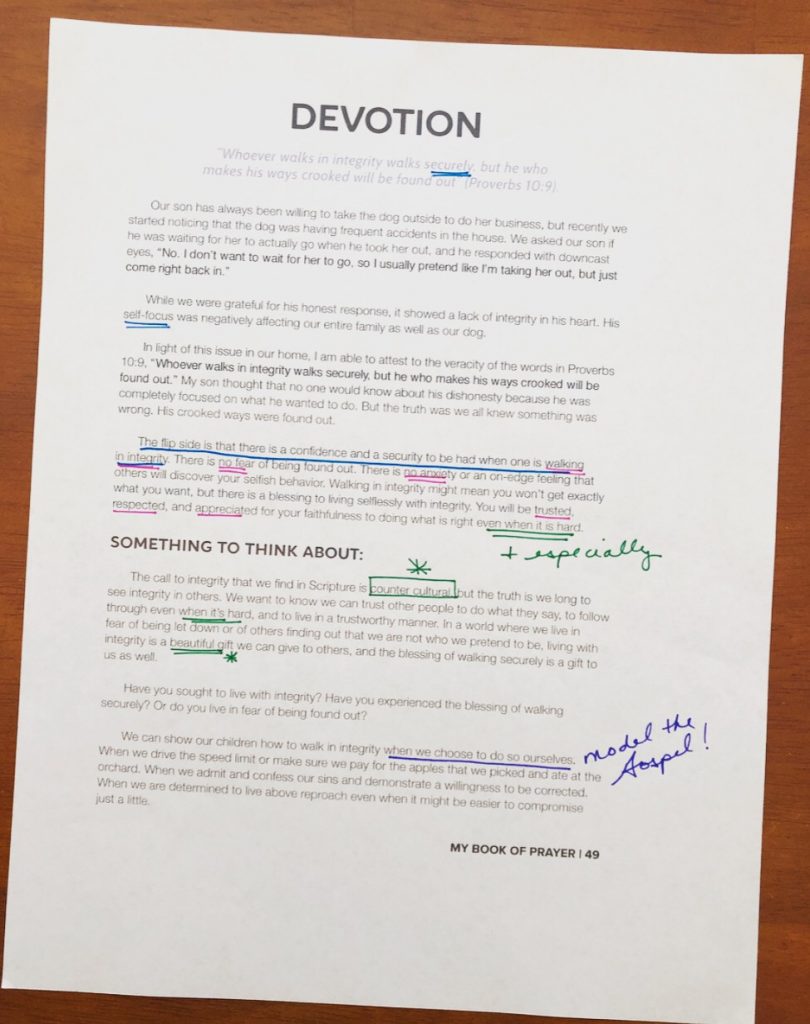 I like to mark up my devotions so I can flip back through and know what grabbed my attention when I first read it. I used to ONLY use black ink in my journals (I'm kind of a stick in the mud) but Erin introduced me to color and I have to say I LOVE IT!
There's a notes section at the end of the daily pages each week. You can use them for whatever you like, but I love to carry my Book of Prayer with me to church on Sunday and use it as a place to take sermon notes! (This was a good one!)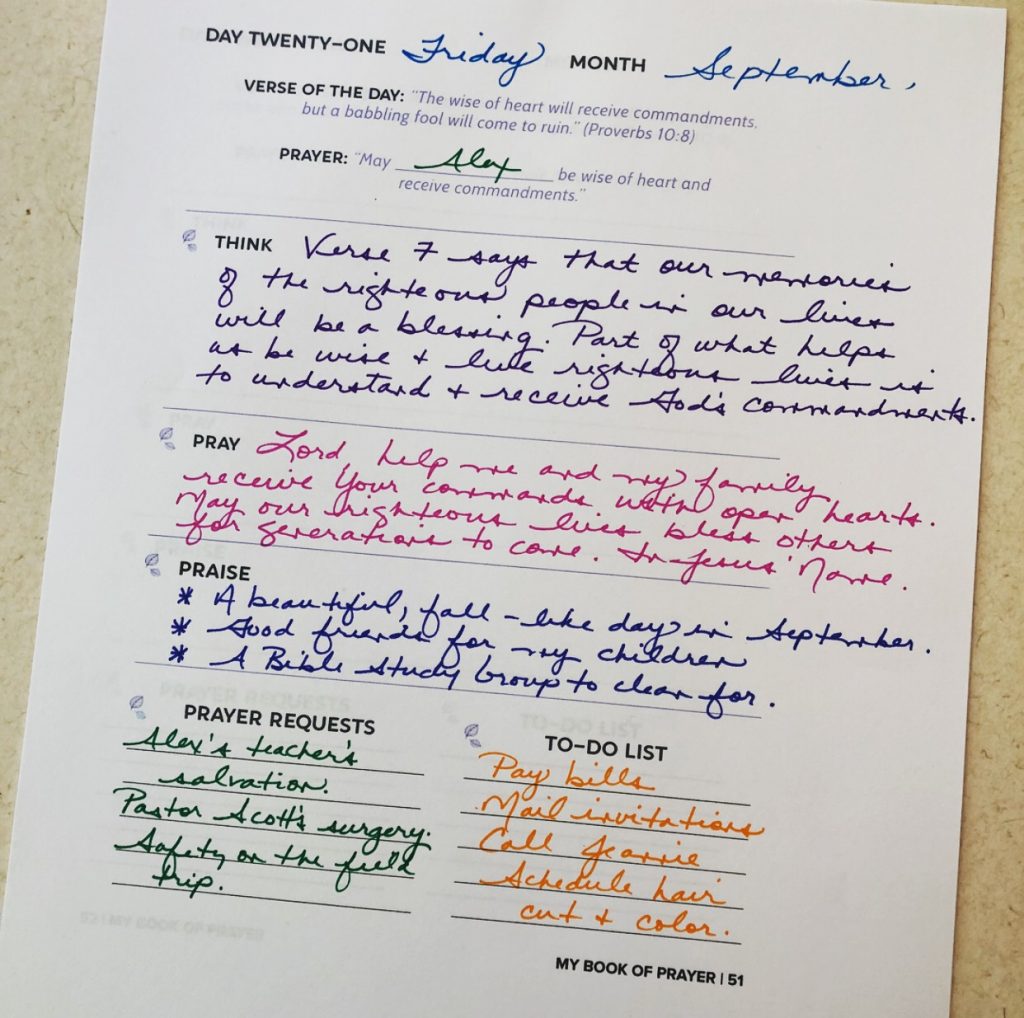 And finally, my favorite part of My Book of Prayer, the daily pages! This is where the magic happens with our "Think, Pray, Do" method of daily prayer. (If you'd like to know more about this method and why it's so important, click here).
Feel free to post pictures of your unique creations in the comments!